CARiFiT ViRTUAL: A workout for new mums to enjoy with their babies
If you are a new mum on a fitness drive, you will be keen to hear about CARiFiT. This is a safe, fun and results-driven post-natal body changing workout, which can be done whilst wearing the baby, which means even more bonding time for you and your little one.
Earlier this year, CARiFiT ViRTUAL launched, which means this workout is now available to all through an online subscription-based programme. The programme has been specifically created for post-natal women with babies aged six weeks to 1 year.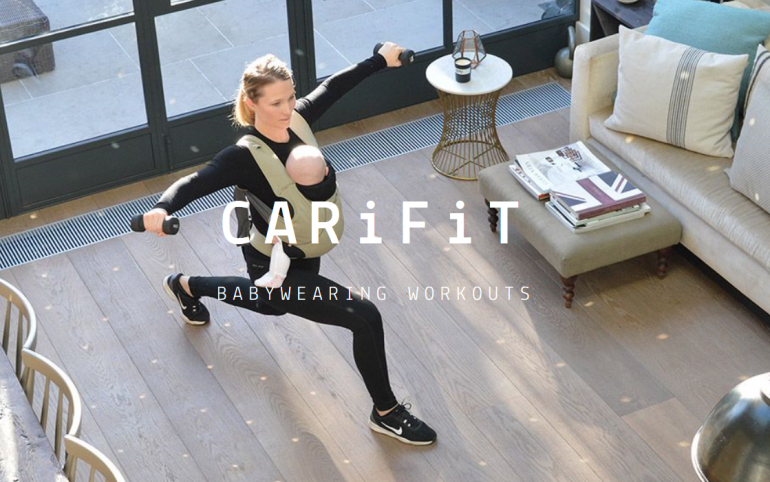 It carefully reintroduces an appropriate level of exercise through a structured cardio-resistance method, while you cradle your baby. The approach is said to be extremely good for helping to rebuild core strength and also improve your posture. Filmed against a stunning backdrop with a rhythmic soundtrack, each of the matrix workouts focuses on specific muscle groups and can be seamed together to safely cater for the post-partum new mother. Each section includes safety instructions and guidelines to ensure appropriate positioning and alignment.
CARiFiT ViRTUAL is priced at £69 for a 6-month membership, which includes numerous opportunities of progression. The member's hub offers nutritional advice and recipes, exclusive discounts with leading baby-friendly partners and includes baby-wearing tutorials from Caboo, the award-winning baby carrier company.  For further information, please visit www.carifit.co.uk