The Gallop to Goodwood
The Gallop to Goodwood is a new editorial series that is authored by The Sloaney's Founder and Editor, Dr Laura Toogood, who will be riding in the Markel Magnolia Cup 2023 to raise funds for Education Above All.
You can support the charity and her journey here: Laura Toogood is fundraising for Educate A Child – International (justgiving.com)
---
Chapter One ¦ Chapter Two (coming soon)
---
Chapter One: How it all began
---
Where do I start? I remember at the very beginning of this journey that I kept telling myself to write everything down so that I could try and make the memories last for as long as possible. Here I am, nearly five months on from first learning that I would be riding in the Markel Magnolia Cup 2023, and my mind is bursting with flashbacks of the countless, once-in-a-lifetime moments that I have already enjoyed over the past few months.
I never want these memories to disappear from my mind, which is one of the reasons that I am writing this new editorial series for The Sloaney called The Gallop to Goodwood. It has been difficult to keep it all under wraps for so long, but this was a contractual obligation, and now we are finally allowed to talk freely about the journey following the announcement in The Times newspaper.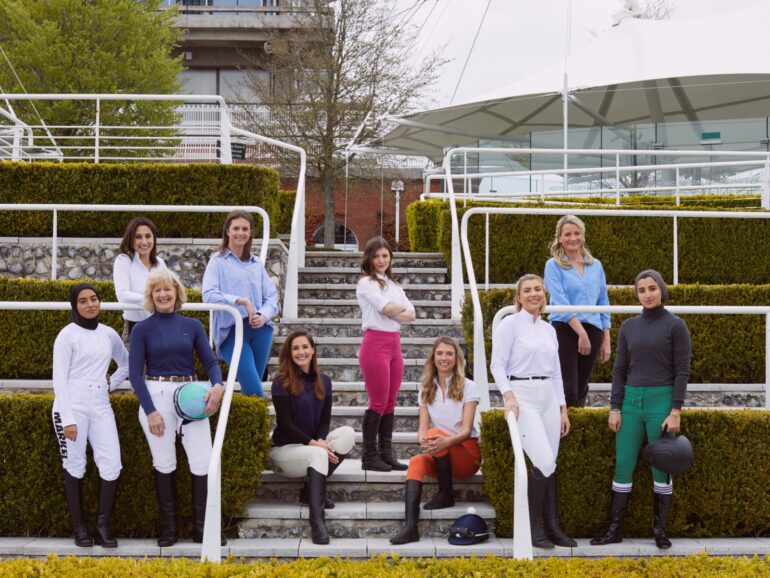 While this editorial series will offer a personal take on the challenge – and a chance for me to indulge my recollections – I also hope it will shine some light on the fantastic charity that is being supported this year, as well as inspire others to give the Magnolia Cup a go in the future.
I have always been a keen equestrian and riding is very much in my blood. My mother was riding right up until the day before I arrived and she was rushed to hospital after her waters broke when mucking out a stable. Technically, I suppose I was riding before I was breathing, and I was physically sat on a horse in my first year. This is not the case for all the jockeys riding in this race. In fact, some have no background in equestrianism at all and I have immense admiration for my fellow jockey Lyn Comerford (Director of Strategy and Operation at Markel), who had never sat in the saddle prior to training for this event.
Conversely, my childhood was dominated by adventures with ponies and horses. From hot summer days at Pony Club Camp to Christmas hacks looking out between a pair of antlers that I had attached to the top of the bridle.
I entered the world of competitive riding as a Junior and dedicated my time to realising a lifelong goal of representing Great Britain. It took many, many years of hard work, with plenty of ups and downs along the way. I eventually produced my horse, The Fieldmaster (Fred), from a just broken 4-year-old to achieving the honour of wearing the Union Flag at the Junior European Championships in Belgium in 2002. It was a dream come true and made even more special by the fact that Fred was a much-loved member of the family.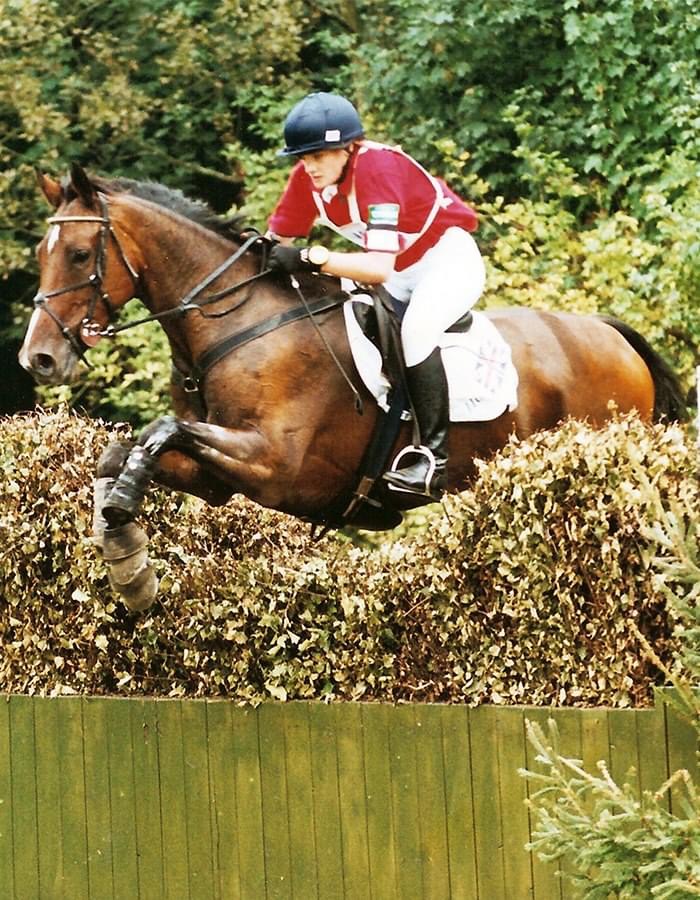 While I loved my Eventing days and met many fantastic friends during this time, riding was a hobby and I was much encouraged to continue with my studies. My own commitment to education is one of the reasons that I was delighted to learn that we would be supporting the Education Above All Foundation (EAA) when racing at this year's Markel Magnolia Cup.
This charity is helping to bring education to all children across the globe, especially those in challenging environments. EAA works tirelessly to bring new life chances, real hope and opportunities to improve the lives of poor and marginalised children, youth and women especially in the developing world. EAA is the brainchild of Her Highness Sheikha Moza bint Nasser who is a long-time advocate for education. The goal of the charity is to ensure equal access to education and to harness the power of quality education for positive, sustainable and inclusive change.
I am very grateful for my own education, which began at Heywood Prep and then the Royal High School, Bath, which is part of the Girls' Day School Trust. I juggled my riding with A-levels before being offered a place to study at University College Dublin, where I ended up completing my PhD as part of their Ad Astra Scholarship programme.
Before I left for university, I was encouraged by Yogi Breisner – the British Equestrian Federation world class performance manager at the time – to make the most of the opportunity to continue with my education and to embrace all the opportunities that it would potentially present. His farewell message: "the horses will always be here for you".
He was right. The horses have always been here for me and now I find myself facing one of the most intimidating challenges of my life. It is particularly daunting because I am no longer the fit and fearless young event rider that I once was in my teens.
I still ride – but only a little bit of pure dressage as a hobby – and I now have two young children. I also have a very busy work life, which involves running Fieldmaster Group, overseeing The Sloaney and my various other professional commitments as an author and expert commentator on digital matters. Spare time is limited and perhaps non-existent (I am writing this at 10.30pm having only just stopped working).
I have been to the races many times. As regular readers of The Sloaney will know, we have covered the British Social Season extensively over the last decade and it is one of this publication's showpieces. From Cheltenham Festival to the Grand National at Aintree, Royal Ascot to Glorious Goodwood, the best race meets in the country are pillars of the sporting and social calendar.
As a spectator, racing is exhilarating and the hairs on my neck still rise when I hear the sound of thundering hooves coming down the track and the excited roar from the crowd.
I have always admired the likes of Katie Walsh (an old friend and someone who we previously interviewed for The Sloaney). The talent, determination and bravery that she and her fellow female jockeys demonstrate in a male dominated sport, is just marvellous.
Plus, that adrenaline rush! It must be incredible as you seemingly fly through the air on one of the world's fastest animals. It is something I always said that I would love to experience; but something that I could only ever dream of experiencing.
That was until I met Rachel.
This is where the journey takes a little bit of a twist and it really does go to show how a network can suddenly take you in a whole new direction in life.
At Christmas, I was due to meet some dear friends in our local pub for some festive drinks. The friends had visitors arriving from London and they happened to be running ahead of schedule. One of the visitors was Rachel Stringer, who was enjoying some final downtime before heading off abroad to report on the FIFA World Cup in her capacity as a sports television presenter.
We were introduced as both knowing a little bit about horses, but Rachel was quick to correct this and share that she wasn't a longstanding member of the equestrian community; rather, she had ridden in the Magnolia Cup in 2022.
And so, this is how it all began. A conversation in the pub at Christmas quickly turned into something much more….
Within a matter of days, I received a call from Goodwood and they invited me to be part of the 2023 line up.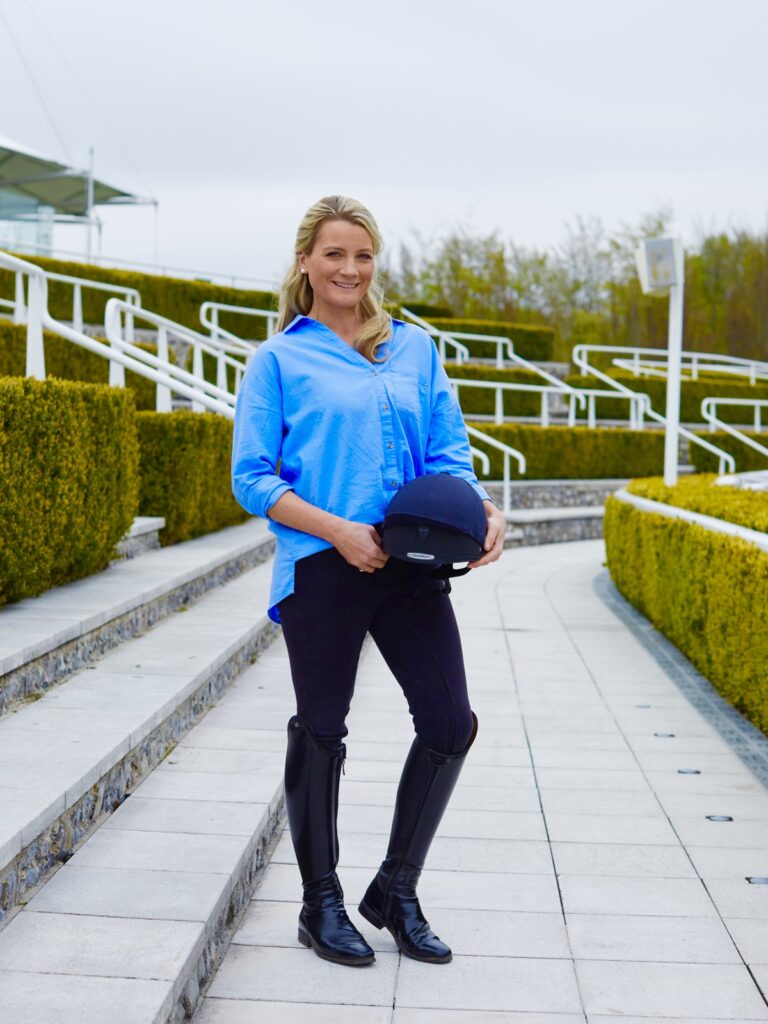 There was a moment of doubt as I questioned whether this was something I could do at this point in my life. I was not fit. I had only just managed to shift the final pounds of my baby weight, despite my second child being two years old and certainly no longer a baby! My business commitments had been taking priority in the preceding years, not my body, and my professional schedule is always extremely busy.
But, how, just how, could I say no to an opportunity like this?!
I knew it would be a once in a lifetime experience. Raising money for a charity that supports education, pushing boundaries, meeting a whole new network of people, riding at one of the best racecourses in the world and participating in an event that is billed as the most prestigious charity race in the country…. I simply had to make it work… somehow!
So, the only answer could be YES.
---
Next time…
The reality of the challenge ahead: Laura writes about the Preview Day for compulsory Fitness Test and Riding Assessment, which took place at the National College of Horse Racing in Doncaster.
Read our taster of what's to come:
"I watched as the jockey coach demonstrated one of the eight exercises that we had to pass in order to be allowed to race. A lean, keen, muscle machine, she glided gracefully into the full press up position and held it. And held it. And held it. 90 seconds was the goal and she nailed it.
We were urged to give it a go. I tried to mimic the position, but my arms locked and my muscles were screaming STOP. There was no way they could take the weight of my body and lower down into that stance. It was hopeless.
I tried a different technique. Perhaps coming up into the position from ground level would be easier than going down. I lay flat on the gym floor. Surely it can't be that difficult just to get into the position. Face down I tried to lift my body weight. 3, 2, 1 … Nothing. Absolutely nothing. Not even one millimetre off the floor. I was like a beached whale.
With four months to go until the fitness test, I couldn't even get into the pose, let alone hold it for a minute and a half.
The enormity of the task that lay ahead suddenly hit home."
Stay tuned for the next instalment of The Gallop to Goodwood coming soon to The Sloaney
---
Laura is racing in the Markel Magnolia Cup 2023 to raise funds for Access All Education. Support the charity and her journey here: Laura Toogood is fundraising for Educate A Child – International (justgiving.com)
Tickets are available for the Qatar Goodwood Festival here: Qatar Goodwood Festival
The Markel Magnolia Cup 2024 is part invitational and part application. If you would like to put your name forward for consideration, you can find out more here: Goodwood – Application Form
---
Chapter Two: Coming Soon
---