Hair Envy: How to get the best out of your hair like the Duchess of Cambridge
The Duchess of Cambridge has always had fabulous hair and it is much admired. As one of the most photographed women in the world, it comes as little surprise that she ensures it is in the best possible condition for every appearance.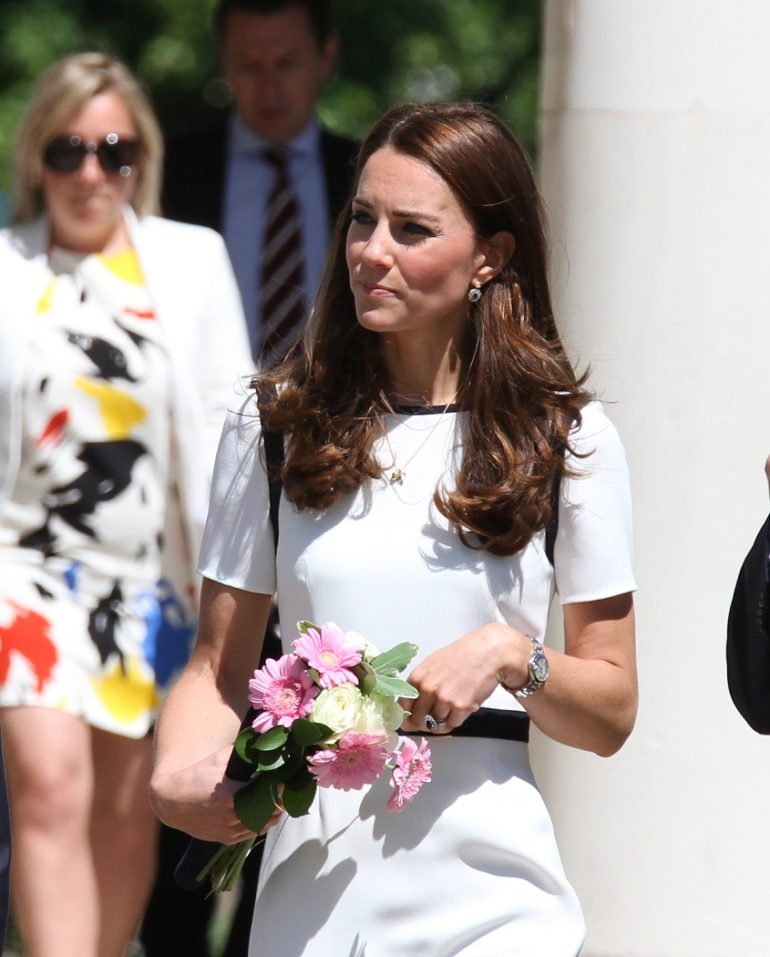 The Kate Middleton hair obsession started long before her wedding to Prince William. Origionally a regular customer at the Richard Ward salon in Chelsea, Kate now has her locks tended to by stylist Amanda Cook Tucker. Her trademark down style has resulted in many fans wanting the 'Kate Blow-dry', where natural, bouncy and gentle curls are the ideal end product.
In recent years, we have seen the Duchess of Cambridge wear her hair up more regularly and experiment with different looks. No matter which style she opts for, it always attracts attention. Kate's hair was even a talking point when she accompanied Princess Charlotte on her first day at school today as it appears that she has recently lightened it and opted for some highlights as we head into Autumn.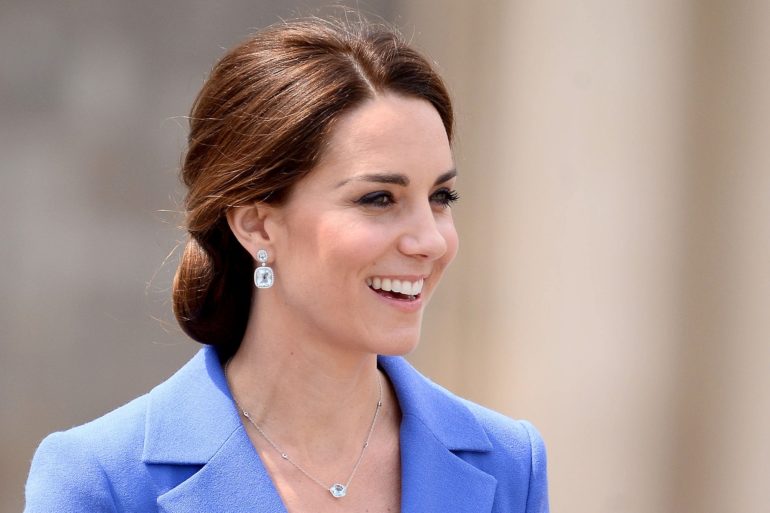 If you have been inspired by Kate's latest outing, we have some helpful tips for how to get the best out of your hair and emulate the Kate Middleton hair style that has become so desirable over the years…
---
Kate Middleton Hair Tips
---
Book a regular cut
The Duchess of Cambridge's hair has a lot of body and weight to it. To make sure your hair looks as thick as possible, it is really important to have regular cuts, even if you are growing it out as this will prevent split ends from occurring. Top stylists at Vita Hair on the Old Brompton Road say that you need to regularly trim your hair to make sure it grows properly and not be tempted to just leave it alone because this can lead to damage.
---
Style your waves
To add curl and bounce to straight hair and achieve the Kate Middleton hair look, it is essential to make the most of heated rollers or curling tongs. However, this is also really important for those with naturally curly hair as the tools will help to create a polished finish. Using heated appliances usually gives a better result; however, make sure that you look after your hair by using a heat protection spray to minimise any potential damage.
---
Use nourishing products
There are many hair care products on the market and we often preview new releases in our Beauty Buzz column. It is important to pick a shampoo and conditioner that suits your hair type. Sulphate free options are best. We love the Moroccan Oil products but watch out for other new products too that could be worth trying.
---
Maximise volume
The Duchess of Cambridge's hair often looks full of volume. There are lots of mousses available that help boost volume but there are also a few tricks that you can do at home. For example, if you blow dry your hair upside down, this will help to lift it from the root. Gentle backcombing can also assist with providing volume but you should be cautious with this approach as too much can really damage your hair. Less is certainly more in this case.
---
Eat fatty fish
A balanced diet is essential for good hair growth but fatty fish in particular is helpful. It is a good source of protein, selenium, vitamin D3 and B vitamins and all of these nutrients can assist with promoting strong and healthy hair.
---
Up next on TheSloaney.com