Mum Diary: The new BabyBjörn Baby Carrier One Air has some impressive improvements
Our resident Mum tries out the new BabyBjörn Baby Carrier One Air…
---
Most new mums will agree that walking becomes an essential part of your daily routine with a newborn. Not only is it a great form of exercise but I find that getting out in the fresh air really helped my baby settle in to a good sleeping pattern. While I often do a 'pram walk', I also love going off-road and exploring the countryside. A Baby Carrier is an essential item of kit and even as my little one has grown and become heavier, we still regularly head out for long walks.
BabyBjörn have been leading the way in the world of Baby Carriers for some time and the brand has just released a brand new version of this popular accessory. The new BabyBjörn Baby Carrier One and BabyBjörn Baby Carrier One Air have been designed with the help of 100 real families, along with paediatricians, babywearing practitioners and medical experts.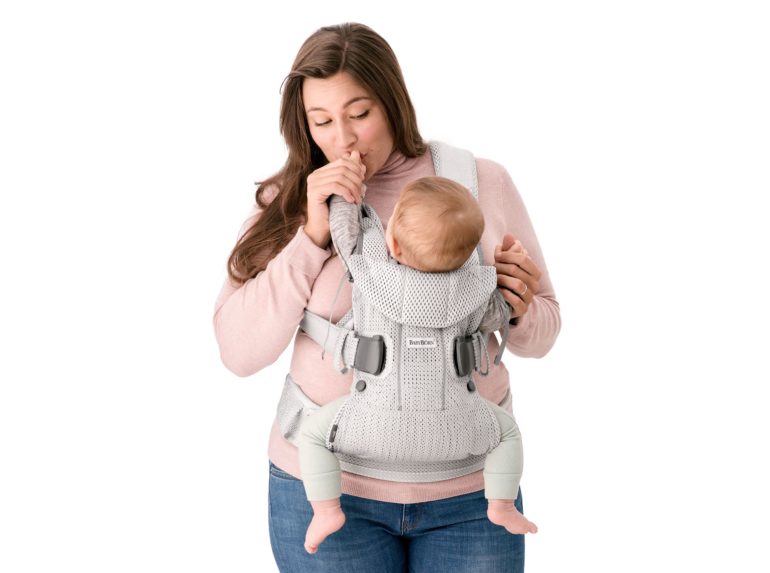 The feedback from the real families has helped to improve the design of the carrier. It is now more comfortable than ever before for both mum and baby. One of the feature improvements, which has made a big difference, is the increase in the width of the seating area. This is not something that I necessarily noticed as being important with a newborn, but as my baby has grown, the size of the seating area has become crucial for her comfort. This is especially relevant if we set out on a very long walk and she is sitting in the carrier for a long period. The BabyBjörn Baby Carrier One Air has much more space for her to rest and the settings are adjustable, so you can change it as your baby grows.
Another aspect that has been improved is the shoulder straps and this enhances the comfort factor too. It really helps to ensure the weight of your baby is distributed evenly, which makes walking a joy. The mesh fabric is also softer on the latest design and there is a higher head support.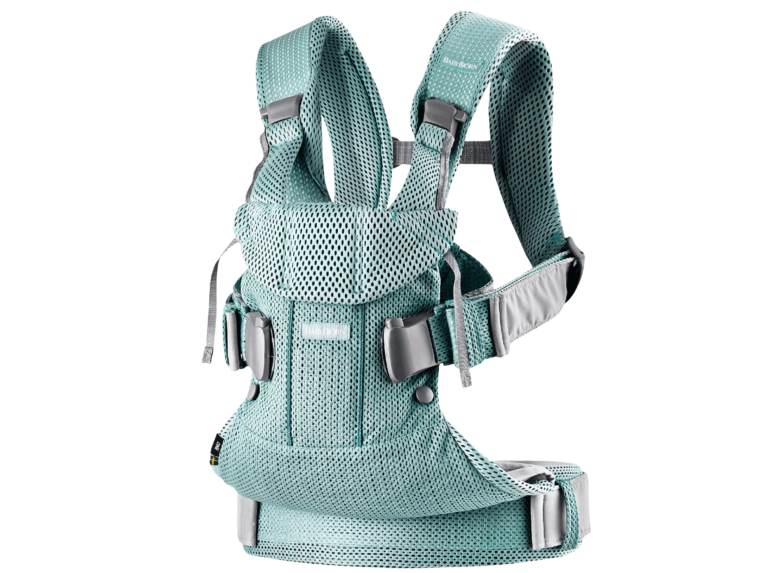 While I am an avid walker, the BabyBjörn Baby Carrier One Air also comes in handy for daily tasks and many of my friends use it simply to do jobs around the house. It allows baby to stay with you while you carry out various tasks hands free. Equally, if you are making a quick dash to the shops, you don't have to pack your pram and can take the BabyBjörn Baby Carrier One Air with you instead.
This is an excellent piece of kit that is versatile and extremely useful.
BabyBjörn Baby Carrier One is available in: Black, Denim Grey/Dark Grey, Classic Denim/midnight blue, Grey/Powder Pink. RRP: £139.99. BabyBjörn Baby Carrier One Air, Mesh is available in: Black, Anthracite, Navy blue, Silver, and Frost Green. RRP: £159.99. Buy online at https://www.babybjorn.co.uk
---
A Love Manifesto For All Mums
To celebrate the launch of the new carrier and to support new parents everywhere, BabyBjörn is launching a new campaign focusing on this powerful love that comes with parenthood; it's called; A Love Manifesto.
A LOVE MANIFESTO
*Trust yourself*
*Create your own rules*
*Invent your own parenting*
This is the BabyBjörn Love Manifesto, dedicated to all parents. BabyBjörn have seen that unrealistic expectations and demands put a lot of pressure on soon-to-be and new 'millennial mums' particularly. Many women go to the internet for help and find themselves the target of negative comments and harsh criticism for their parenting style. BabyBjorn believe that being a parent is not a competition and should be about what is real.
BabyBjörn want to put things into perspective by empowering new mums and dads to have faith in their own instincts, set their own standards and develop their own unique parenting style. The one thing that all parents have in common is the love they have for their children.
---
RECOMMENDED READ
Planning your first holiday with a baby? Try a luxury British staycation at Bovey Castle Hotel