Mum Diary: The Tommee Tippee Made for Me Double Electric Breast Pump makes pumping incredibly easy and efficient
By Cat Gray
Since becoming a mum, Tommee Tippee has always been my go-to brand for all things baby and toddler. So, when I was pregnant with my second child and looking for a decent breast pump, I knew they would be a reliable choice.

The Made for Me Double Electric Breast Pump is designed for busy mums who want to express naturally and quickly wherever and whenever they choose.
The importance of convenience is central to the design of this product. Powered by a USB rechargeable power unit, you can charge it up and pump without the worry of needing a power supply, giving you 90 minutes of cord free pump time at full charge. This means that the pump is extremely portable and easy to use on-the-go in various situations.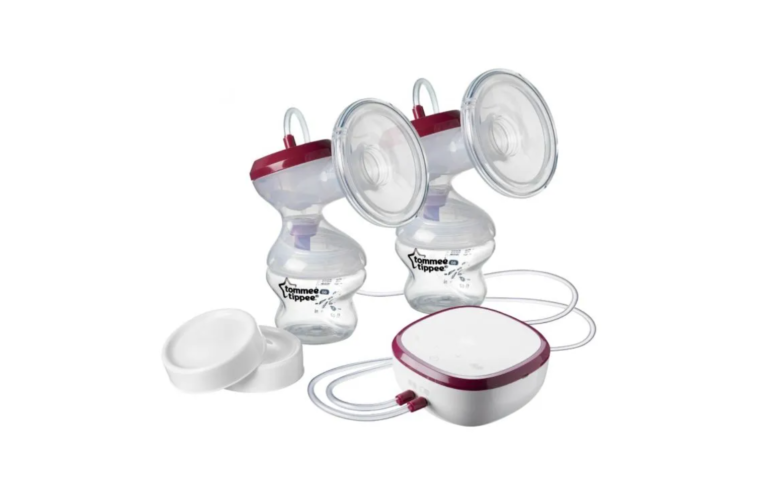 The power unit is lightweight and simple to use. It has an LED screen that lets you know how long you've been expressing for, which I find very helpful.
One of the best aspects of this pump is that you can use it as a single or a double pump. This helps to speed up the whole process, which is particularly important if you have another young child to look after at the same time as your new baby. It's clever switching technology means that the pump can also swap from one breast to the other for a more comfortable experience.

Some breast pumps are quite limiting and laborious with their action. This is not the case with this pump. It has an impressive number of settings, including five massage and nine express settings to suit all needs. It always starts in massage mode to mimic your baby's latch-on and to assist with stimulating milk flow. This helps to give your breast the chance to get going. Once your milk starts flowing, you can switch to the expressing modes to provide a more regular and prolonged pumping action, which will help you to comfortably express as much milk as possible.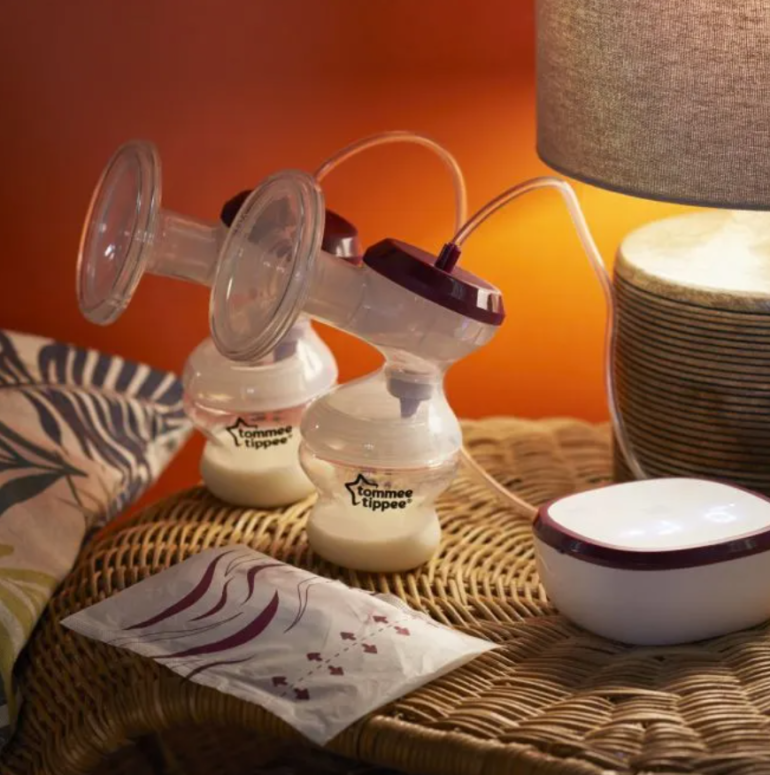 Another important fact about this Tommee Tippee Made for Me Double Electric Breast Pump is that is also pretty quiet. Again, this is especially important if you are trying to express around multiple nap times with little children. It is also a big advantage if you are a first-time mum and the pump is quiet enough not to wake a sleeping newborn baby when in use, which is a huge bonus.

Tommee Tippee has definitely thought of everything with this breast pump. It's simple to set up and easy to use, with a wide range of settings so every mum can pump comfortably and efficiently wherever they may be. If you want a stress-free, excellent experience of expressing, this product is worth every penny.
The Pump is priced at £169.99. You can find out more at the Tommee Tippee website: Made for Me Double Electric Breast Pump|Tommee Tippee | Tommee Tippee