James Haskell: 10 ways to make vegetables more appealing
By JAMES HASKELL
Happy New Year to all our regular readers as well as those new to my column!
I have written a lot recently about the vital importance of nutrition as being an essential part of any successful exercise regime or programme. The simple truth being without the right nutrition to support your training, you are essentially just wasting your time.
I feel so strongly about this aspect and cover it in my new Book "The Lean Gains Muscle Body Building Guide", which is essentially a 12-week guide to toning and developing lean muscle for both Men and Women. Unlike any other programme out there, it has not one but two full nutrition support plans built in as an integral part of the package. Nutrition and Training must be seen as night and day, moon and stars – you just don't have one without the other.
However I will be the first to admit it is not a simple subject because when it comes to nutrition, 'experts' like to argue the toss over most things. Should you eat more or less protein? Is red meat good or bad? Is sugar or fat the enemy?
There is one subject, however, that almost all the experts agree on. You need to eat more vegetables. It's a simple concept, but one that many of us struggle with. So in line with our educational mission at JHHF we are here to proffer some simple advice
Whilst we would all love to eat more vegetables, very few of us actually pull it off. For most people, it's all too easy to replace the space on the plate with tastier (and less nutritious) alternatives. It happens to the best of us. But with the right cooking techniques and flavours, you can easily transform even the blandest of vegetables into a gastronomic sensation. Believe it or not, vegetables really can taste good. So good, in fact, that you'll be going back for seconds.
Here are 10 ways to make vegetables more appealing, so you can start getting more into your diet today!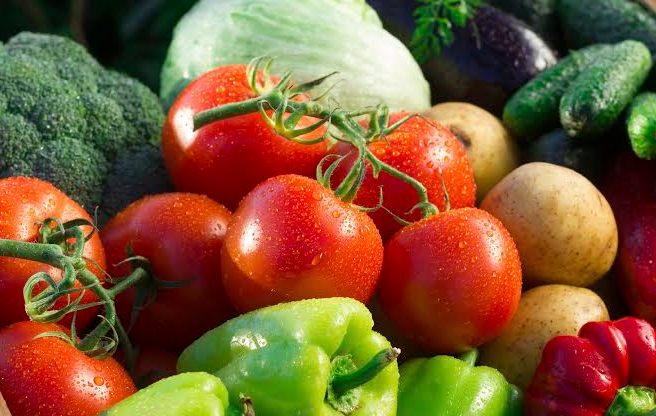 #1 – Hide them: The easiest way to get more veggies in your diet? Sneak them in! This is a technique often used for fussy kids, but it works a treat for adults too.
Big saucy meals are the best for hiding extra vegetables – think curries, chillies and casseroles. Use onions and a high quality tomato passata for serious flavour and two extra portions of veggies without even thinking it. You can then start being a bit more sneaky by adding finely sliced carrot, courgette ribbons, finely chopped broccoli, red and yellow peppers, or just about anything else to the mix!
You can easily get 3 – 4 servings of vegetables into a curry or chilli. It's an easy and tasty way to increase your veggie intake without any extra effort!
#2 – Smoothies: If you're handy with a blender, why not try and sneak a serving of vegetables in your favourite smoothie? Easily masked by the natural sweetness of the fruit, you can blend one or even two different vegetables in your smoothie without even tasting them. A handful of spinach is a great way to up your daily intake of greens, or half an avocado adds a delicious creaminess.
#3 – Cauliflower rice: Unless you've been living under a rock for the past 2 years, you've probably heard of cauliflower rice. It's a simple swap for regular rice that packs in many more nutrients and fewer calories!
All you have to do is blitz your cauliflower in a food processor to create a 'rice' like consistency. Then, gently pan fry the cauliflower rice in coconut oil and some spices such as turmeric and coriander until cooked, usually around the 5 minute mark.
Or if that's too much trouble for you, you can now even buy microwave pouches of cauliflower rice!
#4 – Vegetable crisps: If you've got a weakness for the nation's favourite crunchy snack, use it to your advantage and swap your regular potato crisps for vegetable crisps. Be careful though, as most are cooked in sunflower oil, which is an unhealthy fat that you should really be avoiding.
Tesco now do a great range of air dried vegetable chips such as sweet potato, beetroot and parsnip, which are reasonably priced and tasty too! Or you can try kale chips, which really are delicious despite the questionable colour!
#5 – Courgette / carrot cake oats: This may sound weird, but bear with us! When you next knock up a bowl of porridge, try adding some grated courgette or carrot ribbons into the mix. Believe it or not, it actually improves the flavour by giving it a really smooth consistency, whilst increasing the nutritional profile to boot. Top with your favourite nuts and berries for a simple superfood breakfast!
#6 – Pan fry in coconut oil: All you need is a frying pan and some coconut oil to make your vegetables much more appetising. Onions, mushrooms, asparagus, peppers, courgette, tomatoes, spinach, and even kale taste delicious when fried in coconut oil and seasoned with a good helping of salt and pepper! The texture is also much more appealing than soggy steamed veg, so give this one a try at dinner time for a welcome change.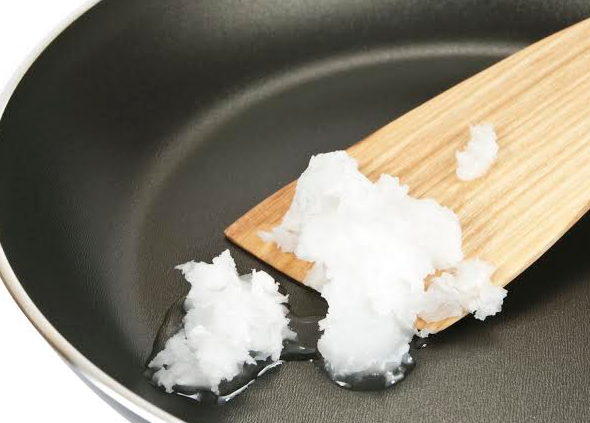 #7 – Make a good dressing: If you're whipping together a salad for lunch, the dressing can make all the difference. No one likes plain salad leaves, so bring them to life with a squeeze of lemon, a drizzle of olive oil, and a teaspoon each of raw honey and tahini. Combine these four ingredients to make the tastiest homemade salad dressing you've ever had!
#8 – Add 'partners': Pairing your vegetables with a delicious partner will help make them much more appealing. No one really enjoys brussels sprouts on their own, but pair them with bacon, shallots and chestnuts and you won't be able to resist going back for seconds! The same goes for kale – try it with toasted flaked almonds and a splash of soy sauce for a serious upgrade.
#9 – Soup: Soup is brilliant in the colder months, and a great way to increase your intake of healthy vegetables. Try a spiced parsnip, butternut squash and carrot soup for three easy portions in minutes!
#10 – Add them to omelettes: Omelettes are the perfect vehicle for veggies such as peppers, tomatoes, mushrooms and onions. They'll add flavour and nutrition to the perfect protein packed breakfast. Result!
James Haskell Health & Fitness helps you achieve a healthier and fitter lifestyle
We do this delivering professional fitness and nutrition advice in a simple, clear and easy to understand format. In conjunction with the development of our own range of clean and certified sports supplements, this allows the individual to achieve the lifestyle balance, which is right for them.
If you would like to know more about Health, Nutrition and Fitness then please visit our website:-   www.jameshaskell.com where we have a host of free material, content and videos to help you.
Please send us your questions and any comments you would like to make, via our social media channels. Plus if you feel informed by what you have read, please share the information using #JHHF #JHFitness #jHTraining
Twitter @jameshaskellhf Instagram @jameshaskellhf