The Olympia London International Horse Show 2016
The London International Horse Show is held just before Christmas at Olympia every year and it is a highlight of the festive season. Organisers have announced a fantastic array of international equestrian displays that will feature at this year's show.
Among highlights include the world-renowned equestrian artist, Santi Serra who is set to wow the 90,000 visitors with his Spanish flair and unique performance. Joining him will be the elegant Portuguese Lusitanos, often referred to as 'The Pride of Portugal', who will be showcasing their beautiful skills of horsemanship and harmony.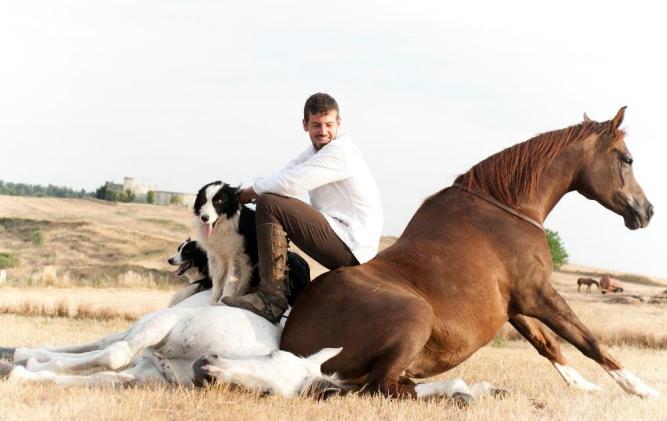 This year, Santi Serra will be making his debut at the Olympia Exhibition Halls with his beloved horses as well as his loyal four-pawed companions. Born in Spain, Santi Serra has a unique relationship with his animals. He communicates with them through mind and body and is able to put on a thrilling show demonstrating extraordinary choreography between horse, human and dog.
Some of the most popular displays at the London International Horse Show include The Shetland Pony Grand National, The Kennel Club Dog Agility and The Olympia Finale. Those visiting the show in December can also watch some of the world's best athletes in action thanks to the world class dressage and showjumping competitions that will be taking place over the course of the event. A highlight of the show will also be the retirement of Olympic star Valegro, Britain's leading dressage horse who has won two consecutive individual gold medals.
Watch a tribute to Valegro here:
The show takes place from the 13th to the 19th of December and it is a real family occasion. You can find out more and buy your tickets here: http://www.olympiahorseshow.com/ or by phoning the box office at 0871 230 5580