The Chelsea Art Fair
The Chelsea Art Fair will be celebrating its 21st Birthday at the Chelsea Old Town Hall from Thursday, April 21st to Sunday, April 24th 2016. The chic boutique Fair has established itself as the London art fair which brings first class Modern and Contemporary art to the heart of Chelsea with a particular focus on three-dimensional art.
The Fair offers a wide selection of artists represented by around 35 of the most respected modern and contemporary art galleries from around the UK. This Fair is all about quality and while the majority of works will have price tags from £500 to £50,000, some sculptures on view will exceed that. Galleries tend to bring their highlights to Chelsea with many of the works shown for the first time in London. Works by well-known artists can be found next to some great new discoveries, which make this Fair such a magnet for connoisseurs.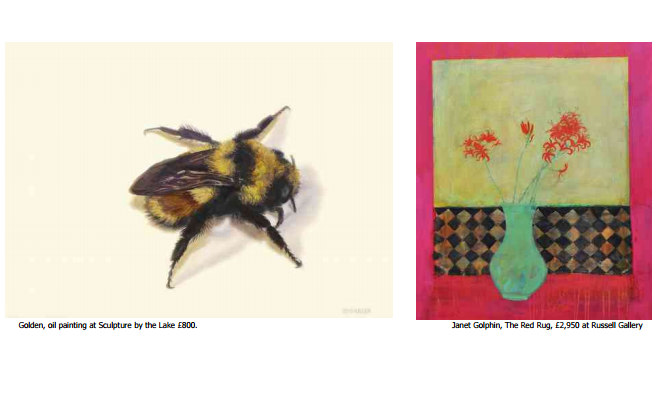 All galleries are selected by Fair director Ben Cooper and a small committee of experts and this rigorous selection process makes it so popular with collectors. The relaxing, contemporary atmosphere also means that there is a chance to take time to look at the art and talk to dealers, who are more than happy to give advice to new as well as established collectors.
The late night opening on Thursday, 21st April, will be a celebration of the Kings Road art scene putting Chelsea very much back on the art map. This year, the Chelsea Art Fair is supporting Rainbow Trust Children's Charity, which is celebrating its 30th birthday and there will be many opportunities to support them by buying art at the Fair and attending talks
When: THURSDAY, APRIL 21 to SUNDAY, APRIL 24, 2016
Where: CHELSEA OLD TOWN HALL, LONDON SW3 5EE
Open: Thursday, 11-8, Friday and Saturday 11-7, Sunday 11-5
 Cost: £6
Up-to-date information and E-Tickets: can be found on www.chelseaartfair.org or on Twitter and Facebook. Tours: Pre-arranged group tours around the fair will be available and the money will be going to charity.