Le Cordon Bleu plans exclusive dinner with 28°-50°
Le Cordon Bleu, the leading global network of culinary arts and hospitality management institutes, is excited to announce its collaboration with the highly acclaimed 28°-50° Wine Workshop and Kitchen, to offer the ultimate dining experience, in the context of an exclusive alumni pop-up dinner!
On 19th October 2017, Le Cordon Bleu London are inviting four of their talented alumni to prepare a spectacular three-course meal at 28°-50° Maddox Street (pictured below) for some very lucky guests. The menu and wine list will be lovingly curated by the world-leading institute's former students and the restaurant team.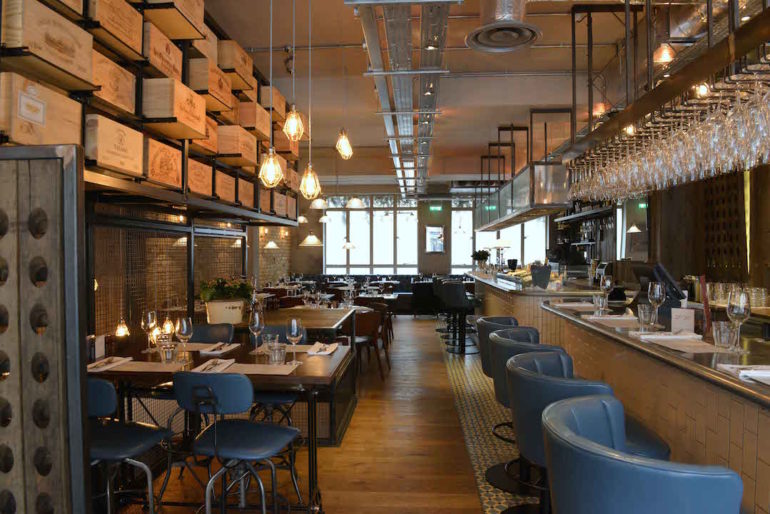 The culinary dream team will consist of Grand Diplôme® graduates Ruslan Karpukhin, chef at Eneko at One Aldwych, and James Patrick Kilbane after working at Roux at The Landau is now on a new entrepreneurship adventure.  Both will work alongside 28°-50° Executive Chef Ross Sandonato.
Each will then showcase the culinary techniques they learned during their studies, while incorporating their personal touch onto the menu. Set over two floors, with a brand new downstairs cocktail bar, the stylish Maddox Street Wine Workshop and Kitchen, prides itself on providing a fantastic service in a relaxed and approachable atmosphere, with beautiful, stylish surroundings. The pop-up dinner will begin with a selection of aperitifs, followed by an extravagant menu, which will include the following:
Smoked eel, fennel puree, pickled cucumber & apple, lemon sorrel, celeriac crisp
Marsanne Tahbilk, Museum Release, Nagambie Lakes, Australia 2010
***
Roast venison, swiss chard, pancetta, salsify, cranberries, beetroot puree
Pinot Noir, Peregrine, Central Otago, New Zealand 2013
***
Calvados caramel apples, sheep milk ice cream, honey, walnut & thyme tuile
Coteaux de l'Aubance Château D'Avrille, Loire France 1989
To join the world-renowned hospitality experts for an exclusive night of fine dining and culinary inspiration, or for more details please visit: www.2850.co.uk/wine