Join Aston Martin at 24 Hours of Le Mans
Whether you're thinking of an extravagant Christmas gift or planning ahead to the summer months, the Aston Martin VIP Hospitality at 24 Hours of Le Mans will delight any motor enthusiast.
You can join Aston Martin Racing as it returns to the most iconic motor race in the world, the 24 Hours of Le Mans. Throughout the event, the Aston Martin Racing events team will be on hand to assist in making this race weekend and unforgettable experience. 
The 24 hour race is one of the greatest spectacles in motorsport with more than a quarter of a million fans making their annual pilgrimage to the French city of Le Mans each year.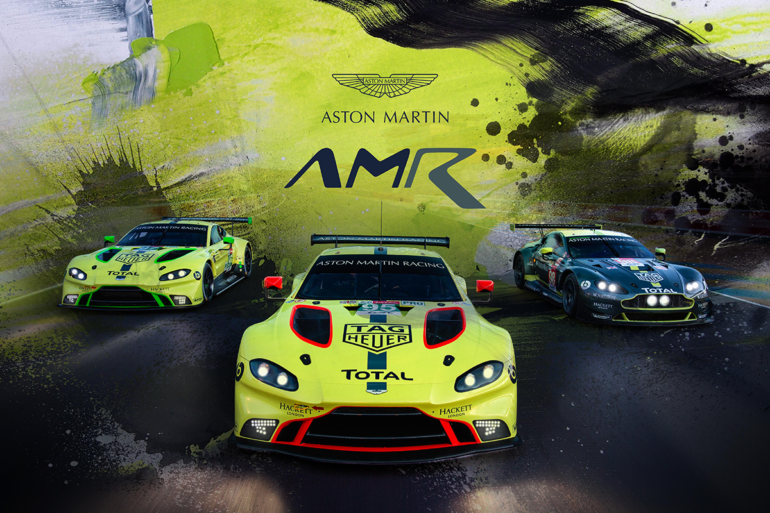 VIP Hospitality 15th – 16th June
£2500 Adults and £1500 children, ticket price includes:
• Access to the circuit including VIP parking and shuttle service
• VIP Hospitality from Saturday 15 June to Sunday 16 June 2019
• Welcome reception on Friday 14 June at lunchtime with a chance to meet the drivers and team management
• Unrivalled views of the track from both the VIP Hospitality at Raccordement and the Pit Suite, located above the Aston Martin Racing pit garage
• Access to an exclusive 'behind the scenes' garage tour through the Aston Martin Racing pit garage
• Live Race updates and team member appearances
• Guided tours to different vantage points around the track to watch the racing action
Book here.