Added on 28 July 2016
TheSloaney
British Social Season , Château La Gordonne , Glorious Goodwood , Horse Racing , Racing , Social Season , The Season , The UK Season
Glorious Goodwood 2016
One of England's best loved race meets is currently taking place in the south of the country. Glorious Goodwood is proving as popular as ever and we visited the beautiful estate yesterday. Beams of sunshine broke through the cloud during the latter part of the afternoon to bring a bright end to an exciting day of racing.
The Qatar Goodwood Festival is appealing to serious race goers, fashionistas and those looking for a fun day out with friends. The compact venue offers breathtaking views of the British countryside, with vistas that stretch as far as the coast.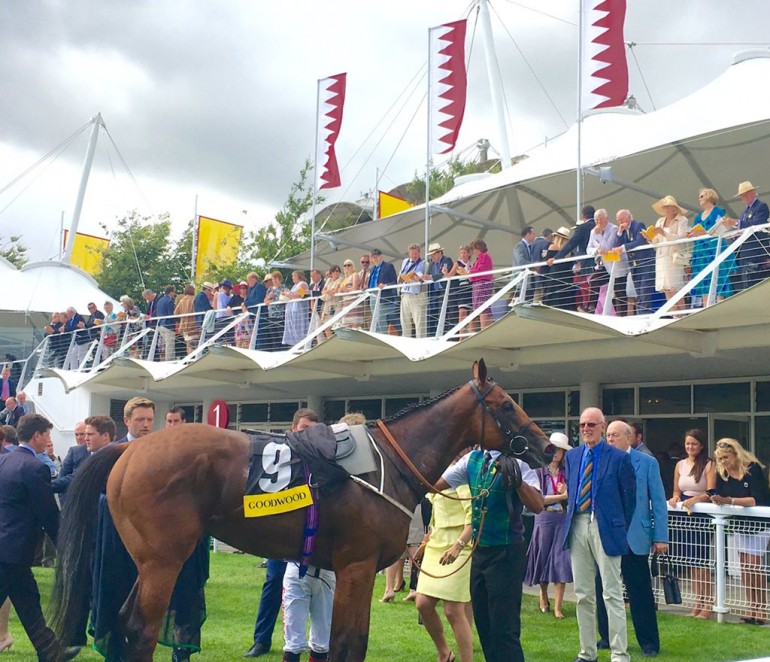 This year, the event welcomes a collection of rose bars and the Château La Gordonne bar in the Richmond Enclosure is definitely one of the places to be seen. It overlooks the parade ring and provides an excellent view of the winner's enclosure.
The L'Ormarins Best Dressed Competition at the Qatar Goodwood Festival is held tomorrow and it will attract plenty of stylish ladies hoping to win the prize. There are still tickets available for the remaining days of the event if you want to pop along to this friendly and fun social occasion.
Glorious Goodwood features on our guide to the British Summer Social Season and you can find out more here.