Entries open for the Superyacht Cup Palma 2023
The Superyacht Cup Palma, established in 1996, is the longest running superyacht regatta in Europe. The annual event attracts some of the world's largest and most prestigious sailing yachts, along with owners and guests, to the beautiful island of Mallorca for a spectacular festival of sailing.
The event has also become an important social occasion and sees owners, guests, sponsors and sailors meet after racing. The exclusive Real Club Náutico de Palma was chosen as the venue for the 25th anniversary of the Superyacht Cup in 2020 and remains the event's new home.
Over a dozen prospective entries have declared an interest in joining the superyacht festival with racing on the Bay of Palma, including a trio of the awe-inspiring J Class yachts. Alongside likely 2023 returnees Velsheda and Svea is Lionheart, last seen at SYC in 2014 when she took three race wins – including a dead heat finish – on the way to the top of a five-strong J Class fleet.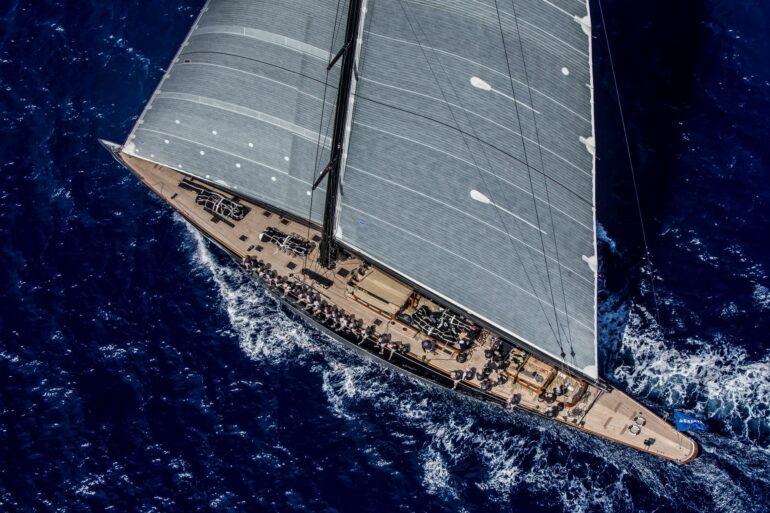 Lionheart's unusual history started in the 1930s originally as a Burgess and Stephens design which was not proceeded with, before finally seeing the light of day after being revisited by Hoek Design and launched in 2010. Along with Svea, Lionheart is a shining example of Hoek Design, a Friend of the Superyacht Cup.
Other superyachts potentially returning – several for a second successive year – include Archelon, Pattoo and Kiboko 3, the latter pair only separated on countback at the top of a hard-fought Class A in 2022, with the 33m Pattoo edging the win.
Meanwhile Superyacht Cup Palma welcomes the prospect of greeting a first-timer in the shape of the Swan 100 Onyx (ex-Aquarius Alfa, Flying Dragon II). Onyx faces the possibility of competing against a Nautor Swan stablemate Jasi (ex-Odin), a prospective SYC entry which has just successfully completed the 2023 RORC Transatlantic Race.
Follow news from the race here: https://www.thesuperyachtcup.com
---
Looking back: The Sloaney visits the Monaco Yacht Show Sloaney TV: Watch the Red Arrows dazzle the crowds as we visit the Monaco Yacht Show (thesloaney.com)