Chelsea Flower Show: Top restaurants celebrate the famous event
The RHS Chelsea Flower Show is a highlight of the British Summer Social Season. Many of London's top restaurants celebrate the occasion with floral touches to their menus and decor. Here is our round up of some of the best dining spots to visit during the show…
Gaucho Sloane Avenue's Chelsea in bloom
Gaucho Sloane Avenue will be offering a complimentary 'Chelsea in Bloom' cocktail for all Chelsea Flower Show ticket holders when they dine during the festival. In honour of Chelsea Flower Show, Gaucho Sloane Avenue will team up with Flower & Press to host a series of hand-tied bouquet masterclasses accompanied by floral cocktails and canapes. Each masterclass will delve into the crafting of a perfect bouquet, specifically focusing on the season's blooms.
Gaucho Sloane will also be celebrating Chelsea Flower Shower with an elegant floral installation by Flower & Press and will offer all diners who are ticket holders, a complimentary Sloane Bloom cocktail. The Bouquet Masterclass will be held on Saturday 18 May and Wednesday 22 May at either 6:30pm or 8:30pm at £70 pp. Each Masterclass will last two hours and includes two floral cocktails and a selection of canapes and nibbles.
Atul Kochhar teams up with City of London Gin for Chelsea Flower Show
Atul Kochhar, the first Indian chef in the world to receive a Michelin star, will be collaborating with City of London Gin at the 2019 Chelsea Flower Show for a themed pop-up featuring four floral cocktails available at Kanishka from May 19th-June 2nd. The beautiful cocktails will be served under the magical greenery of Kanishka's ceiling, and include How Does Your Garden Grow (Lemon City of London Gin, Roast Lemon & Ginger Vermouth, Lemon, Tumeric, Elderflower & Lemon Lixir Tonic – £9) and The Flower Pot (Grapefruit Peel infused Rhubarb & Rose City of London Gin, Rose Wine, Rhubarb & Ginger Lixir Tonic – 39).
A bespoke Chelsea Flower Show Tasting Menu created by Atul and featuring one of the cocktails will be on offer, priced at £75 per person.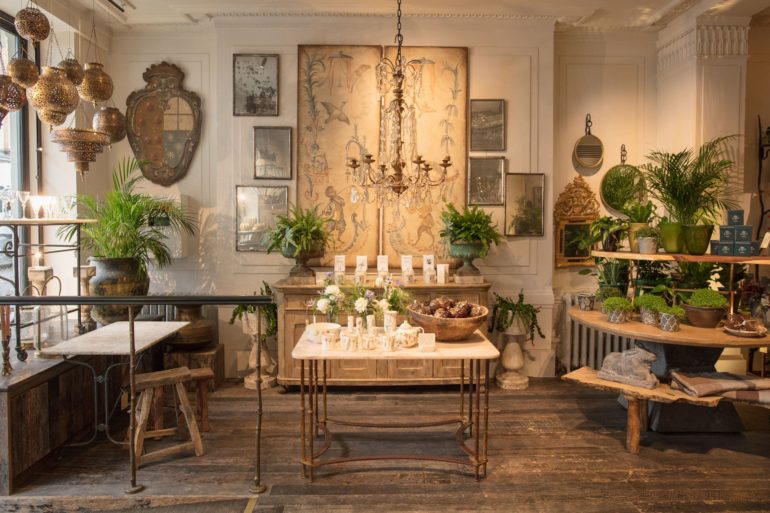 Petersham Nurseries Covent Garden celebrates Chelsea Flower Show with Silent Pool gin floral cocktails
From 15th May to 5th June, Petersham Nurseries Covent Garden will be celebrating the Chelsea Flower Show with cascading floral installations and Indian carts in the courtyard, al-fresco dining, and a special Wild Strawberry, Mint & Rose Bellini made with Silent Pool gin, wild strawberry vermouth, rose syrup, fresh mint & Prosecco, with a packet of wild strawberry seeds given away with each cocktail.
Next door at The Petersham, a delightful Petersham Summer Garden Bellini – made with white peach, Silent Pool gin, Petersham Summer Garden tea & Richmond Honey syrup, and Prosecco – will be served with Afternoon Tea. In partnership with Silent Pool gin, there will be a special Chelsea Flower Show competition with a prize of a table for two at The Petersham.
A tribute to bees at Jason Atherton's The Blind Pig
Jason Atherton's flagship bar, The Blind Pig, will be serving their spring cocktail, 'Queen Bee' in celebration of Chelsea Flower Show. Flowers, as we know, couldn't exist without bees so in honour of these hardworking insects, 'Queen Bee' incorporates a well-balanced botanical blend of Pollen-infused Botanist gin, mead, honey liqueur, 'New Forest' syrup, cream, citrus, and egg white, finished with a sprinkling of golden honeycomb nuggets.
The cocktail is priced at £12 and available throughout spring at The Blind Pig, located in the heart of Soho. www.socialeatinghouse.com