Party season hair essentials
With so many parties to attend over Christmas and in the run up to New Year, your hair needs to be in the best possible condition. We have selected our favourite products to keep your locks shiny and healthy. Each of the products have received glowing reports from members of The Sloaney beauty team.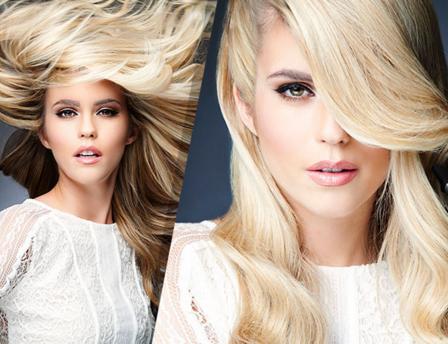 Bright highlights
Aveda (www.aveda.co.uk)
Keep your highlights nice and fresh during winter with the Aveda Blue Malva Shampoo. This shampoo and conditioner set is great for neutralising those annoying brassy tones that can rear their head a few months after your colour treatment.
Shampoo for extra thickness 
Bumble and Bumble (www.bumbleandbumble.com)
If you want to give your hair some extra thickness for the festive season, look no further than Bumble and Bumble. They have a special thickening range that produces excellent results.
The ultimate hair mask
Aldo Coppola (www.aldocoppola.co.uk)
Aldo Coppola has created a natural and organic hair range that includes a brilliant soothing mask. It produces fantastic results and this is the perfect product for de-tangling over processed hair. It also stops hair from drying out and works in three minutes.
The best brush
Easilocks (shop.easilocks.com)
We love the Easilocks range of brushes. The Dream Brush is one of our favourites but they also have some very good round brushes too so that you can get your party hair style just right.
Extra volume
Easilocks (shop.easilocks.com)
You don't need to have permanent hair extensions for extra volume and you can fake it for one night thanks to an Easilocks hair piece. They are handy for creating a perfect style that will last all night long, which is ideal for New Year's Eve.