Beauty Buzz: Put an end to puffy eyes with the Dr. Sabrina Perfect 360 Eye Illuminate
Your eyes can reveal so much about you, and the skin beneath your eyes is one of the first areas to show tiredness. We have recently discovered a fantastic product that has been specifically designed to help with this area. It has been created by the award-winning Harley Street oculoplastic surgeon, Dr. Sabrina Shah-Desai.
The Dr. Sabrina™ Perfect 360 Eye Illuminate is a progressive eye serum that helps to target dark circles and bags beneath the eyes. The product has been tested extensively and trialed by a wide range of people, who have experienced significant improvements to this area following use of the product.
The Dr. Sabrina Perfect 360 Eye Illuminate is presented in a mascara-style casing and once you remove the lid, you will see a delicate ball at the end of the pen that is used to encourage a gentle and even distribution of the serum directly to your skin. It glides smoothly under the eye and across crows feet before some soft massaging from your fingers help the skin to soak up the serum.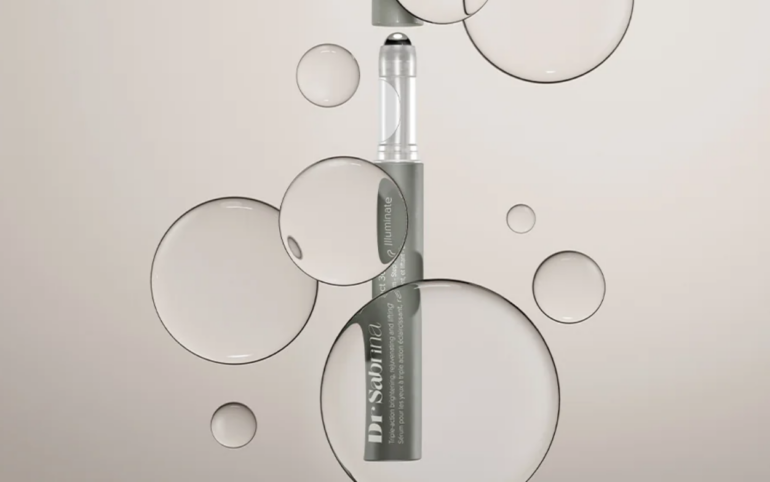 This product is hailed as a powerful dark circle corrector, which focuses on brightening, rejuvenating and lifting the eye area. It is also a tool to help fight puffy eyes, which often occur as a result of tiredness or jetlag. So, not only is this a product that will help at home, but it should also be part of your hand luggage when boarding a long haul flight.
As we all know, the skin beneath our eyes can be particularly sensitive and with this in mind, the Dr. Sabrina™ Perfect 360 Eye Illuminate has undergone dermatological and ophthalmological tests by Complife in France. This is to ensure that it is safe and effective and that it can be tolerated by all skin types.
The best results are achieved after regular use and with many people citing significant improvements following several weeks of application, The Sloaney Beauty Team is looking forward to enjoying the long-term benefits, while also making the most of the short-term improvements to puffiness!
Discover more about the Dr. Sabrina Perfect 360 Eye Illuminate here: Dr Sabrina™ Perfect 360 Eye Illuminate – DrSabrina™
---
Up next? Take a look at the latest in our Travel section: What's new in Davos Klosters for the 2023-24 winter season – The Sloaney