Beauty Buzz: The Jojoba Company Ultimate Serum brings an impressive collagen to the UK
Ever since serums first burst on to the beauty scene, they have been a daily essential for those seeking the perfect complexion. We are excited to bring our readers news about an innovative serum that is getting rave reviews all the time.
The Jojoba Company is the first skincare brand to bring HumaColl21™ to the UK. This innovative vegan collagen has outperformed Retinol in clinical trials and it is seen as an essential ingredient for those wanting a firm, fresh and radiant complexion.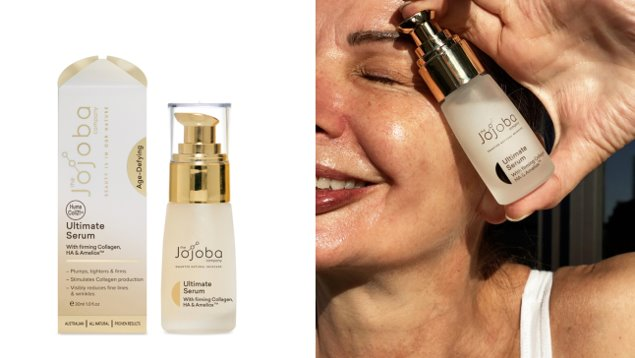 HumaColl21™ is clinically proven to outperform actives including retinol, Vitamin C and Marine Collagen​. It is also the first ever biodesigned vegan human identical collagen for skincare​. The Jojoba Company Ultimate Serum is so popular with those who try it, that one bottle is being sold every 25 minutes!
So, when it arrived at The Sloaney head office, we were eager to give it a go for ourselves. The results were really impressive. It glides across your skin on application and feels like silk. The serum then absorbs well and leaves your face feeling very soft but also hydrated, which is thanks to the added Hyaluronic Acid. It has a mild, appealing scent and it is definitely a high-performance product that is worth including in your skincare routine.
The Jojoba Company Ultimate Serum targets all signs of ageing. It is clinically proven to decrease frown and fine lines, which are often a concern. Meanwhile, if you are more worried about crow's feet, skin sagging, deep wrinkles or skin roughness, this product will also assist. We felt as though there was an immediate improvement with firmness and skin luminosity, with other benefits to follow.
Jojoba Company Ultimate Serum is priced at £48 and available to purchase from the website, where you can also read more information about the full range of products: The Jojoba Company – The jojoba Company UK
---
Up Next: Designers to watch in 2023: Most influential fashion moments from the Princess of Wales revealed (thesloaney.com)