Coming Soon: The Magic of the Maldives
If you are seeking some winter sun or planning a trip for later in the year, the Maldives is a magical destination. The Sloaney Travel Team recently visited the archipelagic state, which is located in the Indian Ocean and surrounded by stunning marine life, for this year's Maldives Special. Don't miss our trailer which has just been released on Sloaney TV and was filmed on Huruvalhi island, home to The Standard Maldives.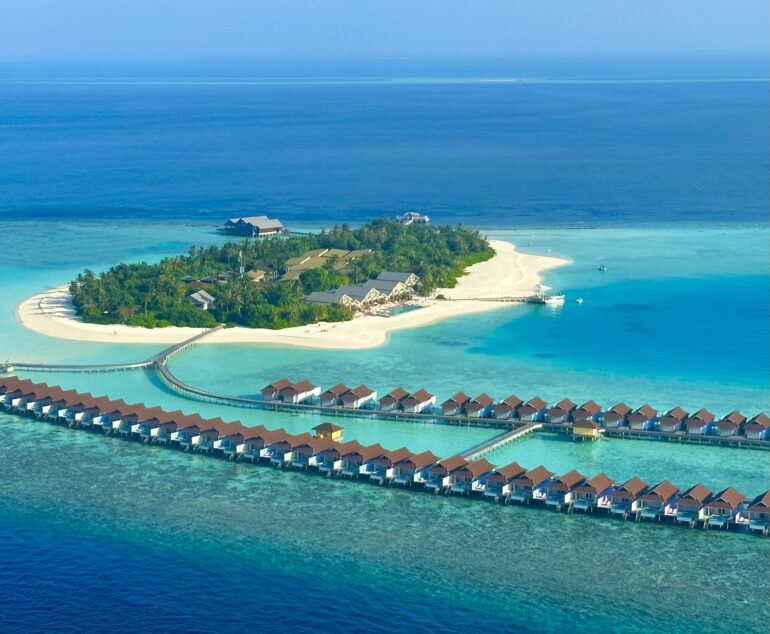 For our Maldives Special 2023 we visited The Standard Maldives, which is a stunning property that occupies the island of Huruvalhi. It is an oasis of beauty and tranquillity, which also has a cool vibe. The hotel caters for families or couples who want to explore the Maldives from a trendy and contemporary luxury five star hotel.
Our Maldives Special coverage will be running over the next few weeks, so stay tuned for more soon.
Highlights coming include:
Exploring the paradise Huruvalhi island, which is home to The Standard Maldives, including special features on:

Bioluminescence: Watching the sea sparkle at night

Snorkling highlights from the Indian Ocean
Helping the Indian Ocean by replanting coral
Plus
A special focus on the Maldives as a family destination, including tips for travelling long haul with young children
Feeling inspired? You can book a trip to The Standard Maldives online or by phoning +960 658 5555. The hotel is located on Huruvalhi island. Knowledgeable personal hosts are on hand at the hotel to help you discover the very best of the Maldives. A special mention must go to Shamaau, who provided fascinating insight and assistance to The Sloaney Travel Team throughout our stay.
You can follow The Sloaney on Twitter, Facebook and Instagram.
---
Credits: Producer and Editorial Laura Toogood; Assistant Producer and Photography Gilles; Filming Sarah Bacon;