Naples: Why It Should be on Your 2019 Getaway List
Planning a getaway in 2019? There are many fantastic destinations all around the world to consider, but one which should certainly be on your list is Naples. This fabulous city found in sunny southern Italy is a beautiful part of the world with rich culture, a lovely climate and intriguing history with Pompeiian ruins and Mount Vesuvius looming in the background.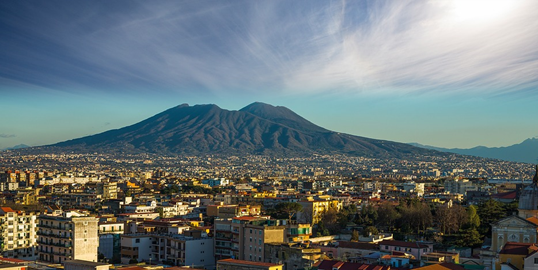 ---
Attractions
One of the major reasons that this should be on your getaway list for 2019 is the wide range of attractions. The main highlight is the pretty city centre which is listed as a UNESCO World Heritage Site filled with breathtaking churches, cathedrals, castles and more. There are many piazzas in the area where you can find inviting cafes and soak up the unique atmosphere. Naples is also a located on the bay with a charming seafront promenade lined with shops, restaurants, bars, cafes and more.
---
Food
Italy will always appear highly on the getaway list of any foodie, but Naples is particularly good for Italian food. The pizza here is unlike anywhere else in the world with a strict set of rules established for pizzerias which include making sure that the centre of the dough is not stretched more than 0.4 cm, that specific tomatoes are used and other rules. There are brilliant pizzerias all over town and you can easily find a fresh and tasty pizza for low prices.
---
Ancient Ruins
The breathtaking ancient ruins allow you to step back through time and see what life in Italy was like before the catastrophic eruption of Mount Vesuvius in year 79. The neighbouring towns of Pompeii and Herculaneum were covered in volcanic ash which preserved the towns perfectly. If this is of interest to you, it is also highly worth visiting the Naples National Archaeological Museum which is home to many of the best-preserved artefacts.
---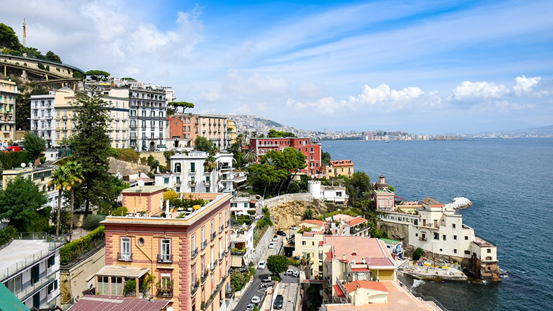 Authentic Italy
When people think of Italy they will immediately think of Rome, Florence and Milan. While these are all brilliant destinations in their own right, they are also hotspots for tourists which means that there are often tourist traps and it is difficult to get an authentic Italian experience. Naples, meanwhile, does not attract anywhere near as many tourists which will help you to get a proper glimpse into the Italian way of life.
---
Good Base for Exploring
Another reason to consider a getaway to Naples in 2019 is the fact that it is a great base for exploring if you feel like venturing out of town. Pompeii and Herculaneum are very easy to reach, plus you can also easily jet off for a quick island vacation at Capri and Ischia or explore the stunning Amalfi coast.
Naples is a beautiful part of the world and somewhere that anyone who enjoys great food, cool culture, ancient ruins and/or gorgeous natural surroundings should consider. It is a place that has something for everyone and it is perhaps the best place in Italy to do for an authentic Italian experience away from the tourists.
---