Maldives Special 2023: The magic of bioluminescent plankton
There are moments in life that take your breath away and we experienced one of these occasions during our recent trip to The Standard Maldives. Having heard about the bioluminescent plankton that sometimes frequents the beaches in the Maldives, members of The Sloaney Travel Team were eager to find out whether we would be lucky enough to experience this incredible natural occurrence during our trip. 
The presence of bioluminescent plankton is a natural phenomenon, which results in the beaches literally sparkling at night. Bioluminescence is light produced by a chemical reaction within a living organism and the plankton glows to evade or distract predators. The collective effect is dazzling.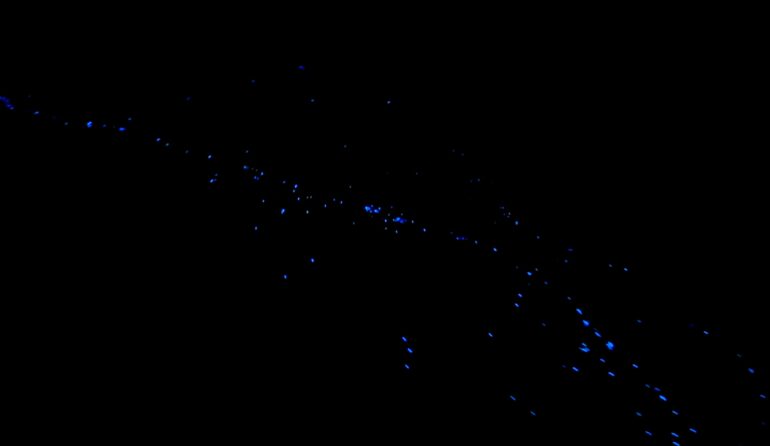 During the research stage of our trip, we were disappointed to discover that the most likely time for seeing bioluminescent plankton in the Maldives is during the latter part of the year – particularly from mid-summer through until December. February was not noted to be a peak month and it was also nowhere near the peak season. With this in mind, we had resigned ourselves to the fact that we would miss witnessing the beach naturally glittering in the dark.
On the first night of our trip, we ventured out to the sand to get some footage of the Huruvalhi Atoll at night. To our complete astonishment, we were met with the most incredible sight. On the ocean side of The Standard Maldives, the waves were carrying thousands and thousands of bioluminescent plankton. The sea was glittering and the beach was sparkling – it was a truly memorable and humbling experience. This was nature showing us some magic.
The climate is changing in the Maldives. Naturally, there are concerns about the impact of global warming and the rise of the ocean temperature. Coral bleaching is one of the most serious environmental problems facing this country, but it is also clear that the weather is causing 'peak seasons' to differ.
We were incredibly fortunate to enjoy watching the bioluminescent plankton every night during our stay – despite it technically not being a high season for its presence. It is an absolutely fascinating sight: a sea of stars, beneath a sky of stars.
---
---
For general bookings at The Standard Maldives, you can check availability and discover more information online at Maldives Resort | Villas & Bungalows | The Standard Hotels or by contacting +960 658-5555. A special mention to Shamaau, who is very knowledgeable about the island and will certainly help to facilitate any additional requests.
---
Credits
With thanks to The Sloaney Travel Team
Words: Laura Toogood | Photography: Gilles | Filmography: Sarah Bacon | Producers: LT, G and SB