Kenyan hospitality paired with Kempinski luxury at Villa Rosa, Nairobi
By Adam Swierczewski and Gosia Brzezinska
—
Jambo Dear Readers!
As you may have guessed by the greeting, this time our team went all the way to Kenya to present you with the best of luxury and style. With some of the most iconic national parks, Kenya is no stranger to British travellers seeking a blend of luxury and adventure, and it is the perfect place for spotting the so-called Big Five (lions, elephants, rhinos, buffalos and leopards) in their natural habitat.
We must, however, confess the timing of our visit was not entirely random. We have previously offered you some insights into travelling in true style with Kempinski Hotels, Europe's oldest luxury hotel group. This time is even more special because the Kempinski Group is celebrating its 120 birthday and we have been invited to visit Villa Rosa, Kempinski's five star hotel located in the affluent Westlands part of Nairobi.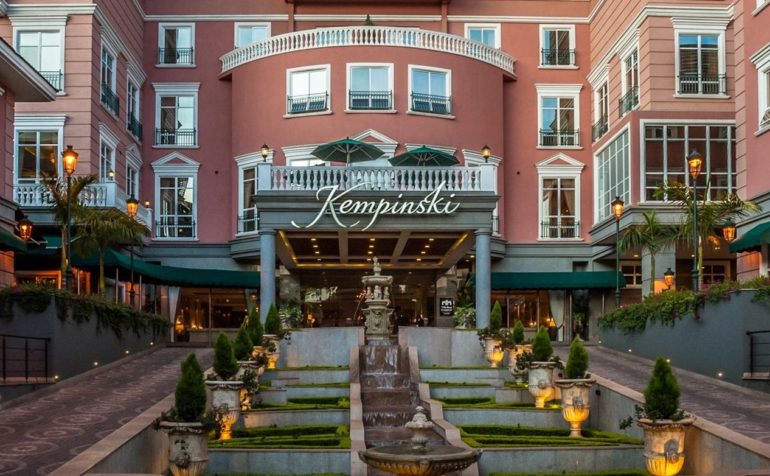 Our trip started at the Jomo Kenyatta International Airport in Nairobi. We arrived around 10PM local time and were punctually collected by the hotel driver. The 18 kilometres trip from the airport to Villa Rosa took around 30 minutes at the back of a comfortable BMW X5 and made us realise how incredibly vibrant and busy Nairobi is.
The arrival at the hotel is an experience in itself. Villa Rosa encapsulates the beauty of Italian design and combined with Kenyan hospitality offers a truly special guest experience. At the hotel, we were greeted by personable hotel staff offering us a hot towel soaked in eucalyptus essence and a glass of perfectly chilled and refreshing passion fruit juice.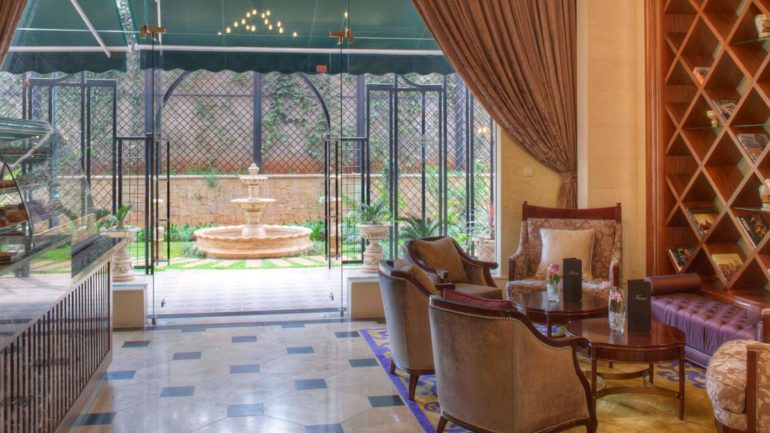 After a brief check-in we had our bags dropped off and finished the day enjoying a Triple Treat (cigars, vintage cognac and dark chocolate truffles decorated with a 120 years anniversary white chocolate decoration) to live music at the hotel's Balcony Bar.
In the morning we enjoyed a peaceful swim in the heated swimming pool, ideal for the off-season not so hot mornings followed by a calming head massage, one of many relaxation treats offered by the spa specialist team. Having relaxed, it was time to explore.
Kenya's largest city and capital is a place of contrasts, often approached with a degree of scepticism by many western tourists who decide to only pass through the city's airport to focus on national parks, so densely scattered around the country. Whilst one can hardly be blamed for giving consideration to safety, after all some expats nicknamed the city "Nairoberry", it would be precipitous to simply let these fears overshadow the diversity and cultural uniqueness of the place.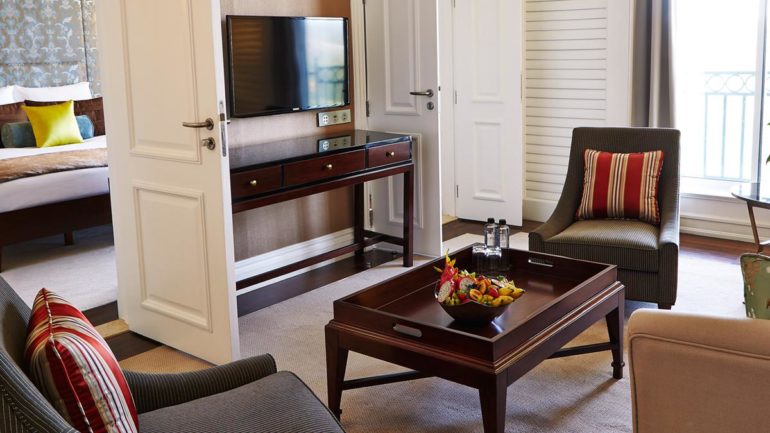 Located around 3 kilometres from downtown Nairobi and only 12 kilometres from the Nairobi National Park, the world's only game reserve located within a major city, Villa Rosa is the perfect base from which to enjoy the city and its beautiful surroundings.
The professionalism of concierge services at the Kempinski is what filled us with confidence and enabled us to enjoy the rich offering of Nairobi. At short notice, Kempinski's team arranged a private driver to take us to David Sheldrick's Elephant Orphanage and the Giraffe Centre where we had the opportunity to see the extraordinary efforts made by the Sheldrick Foundation in saving wildlife as well as to get friendly with and feed some giraffes.
One of the true highlights of our stay with Kempinski was a trip to Lake Naivasha that the hotel arranged for us. The lake is renowned for spotting hippos and wild-birds, such as the African Fish Eagle, and being only a short-drive away from Nairobi is a must for any visitor.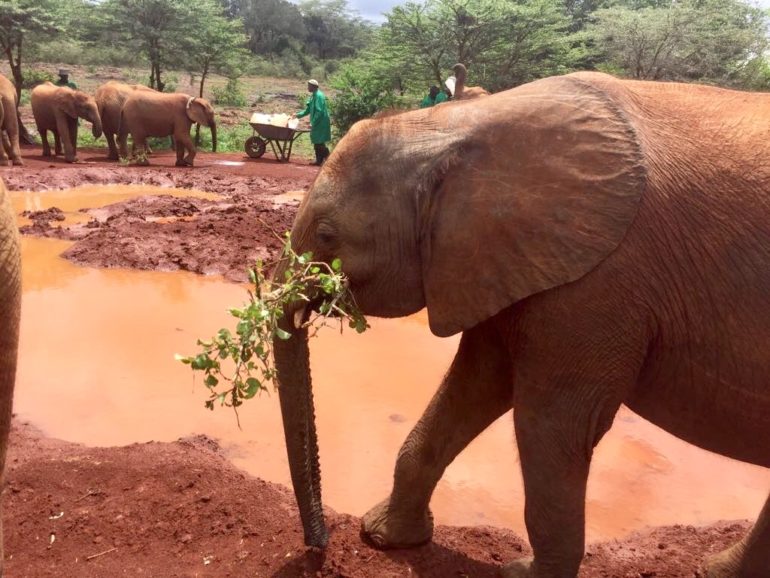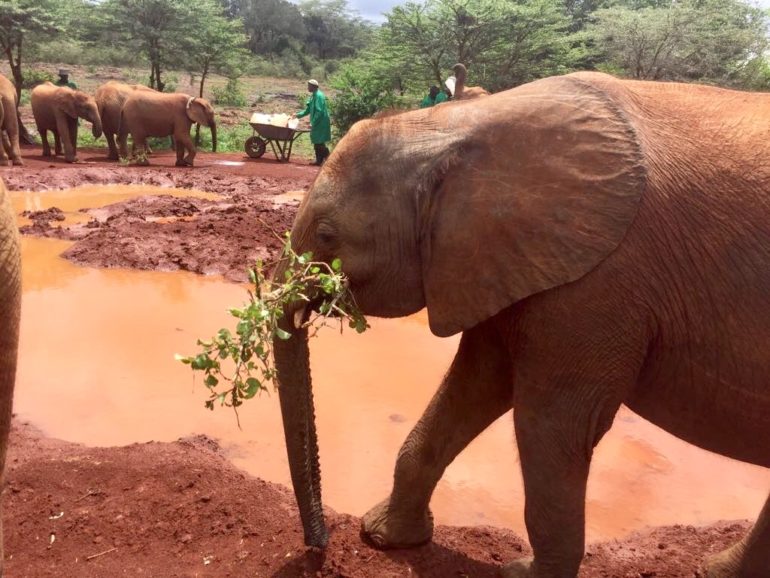 On the way to Naivasha, we also stopped to see the Great Rift Valley, a geographic trench stretching some 6,000 kilometres from Lebanon, through Kenya, to Mozambique, and a home to many local farmers.
Every day in Nairobi was tantalising, filled with excitement and full of discovery but what was truly special was that each day was finished at Villa Rosa where we could rest, plan and indulge ourselves in the perfect fusion of European elegance and Kenyan hospitality.
—