Coquillade Village provides the 'Cycling in Provence Experience'
If you want to combine a sophisticated holiday with some health and fitness activity, look no further than the new cycling experience at Coquillade Village. Guests visiting Coquillade Village in Provence can now enjoy the beautiful countryside of Gargas and surrounding Luberon thanks to the 'Cycling in Provence Experience', which makes the most of the luxury hotel and its beautiful surroundings.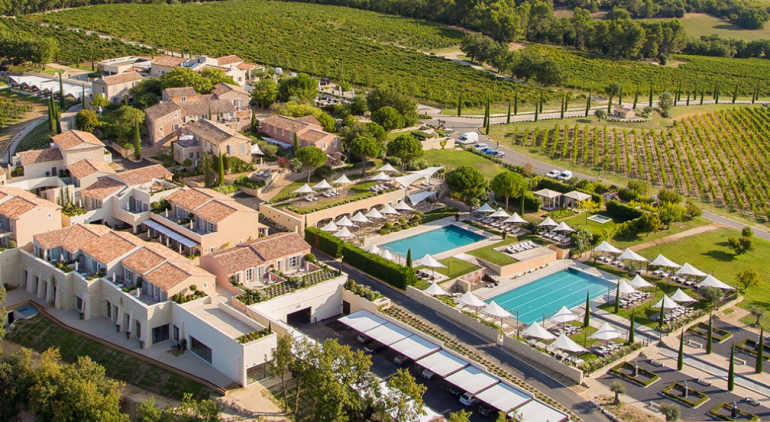 The five-star hotel's exceptional location, which is set among historical vineyards, cypress tree alleys and 300-year-old olive groves, allows guests to soak up the natural beauty of Provence and the south of France at their leisure. You can choose from solo or guided tours and wind your way through some of France's most spectacular landscapes. The hotel also has a wide selection of excellent bikes that can be used.
The cycle package isn't just about making the most of the outdoors, with guests of the 'Cycling in Provence Experience' able to immerse themselves within the hotel's 100-acre estate, overlooking the picturesque Luberon Valley.
The 'Cycling in Provence Experience' package includes:
A two-night stay at Coquillade Village in a double-room (breakfast included)

A dinner for two people at Le Bistrot restaurant, menu "Journey of the Market" (drinks not included)

Access to Coquillade Spa and Wellness Center during the whole stay *

One 30-minute treatment at Coquillade Spa and Wellness Center for one person for one day *

A bike tour accompanied by a qualified guide (½ day)

One bike rental for two-days and for two people or one bike rental for two-days for one person **
The Cycling in Provence Experience is available ow until the 12th of November 2017. For further information visit www.coquillade.fr and www.bmc-racing.com/us- en/