Mum-to-be Diary: Weigh your baby at bath time with the Aquascale 3-in-1 digital baby bath
By KATIE ANN LAMB
Mothers will understand the importance of monitoring your newborn when it comes to weight gain. You will have regular visits from your midwife, but thanks to the Aquascale 3-in-1 digital baby bath you can now keep an eye on it yourself at bath time!
This is no ordinary bath tub. It enables you to monitor baby's development, has an integrated thermometer and an anti-slip inlay for your peace of mind. The innovative software calculates baby's precise weight and the larger LCD display screen includes a new backlit screen. Having the ability to weigh baby while they relax and play in the bathtub is great for avoiding tears when it comes to getting undressed and cold! You can weigh them with or without the water, just set the scales to lbs or oz. for an accurate weight reading. It really is a great piece of equipment for tracking their growth.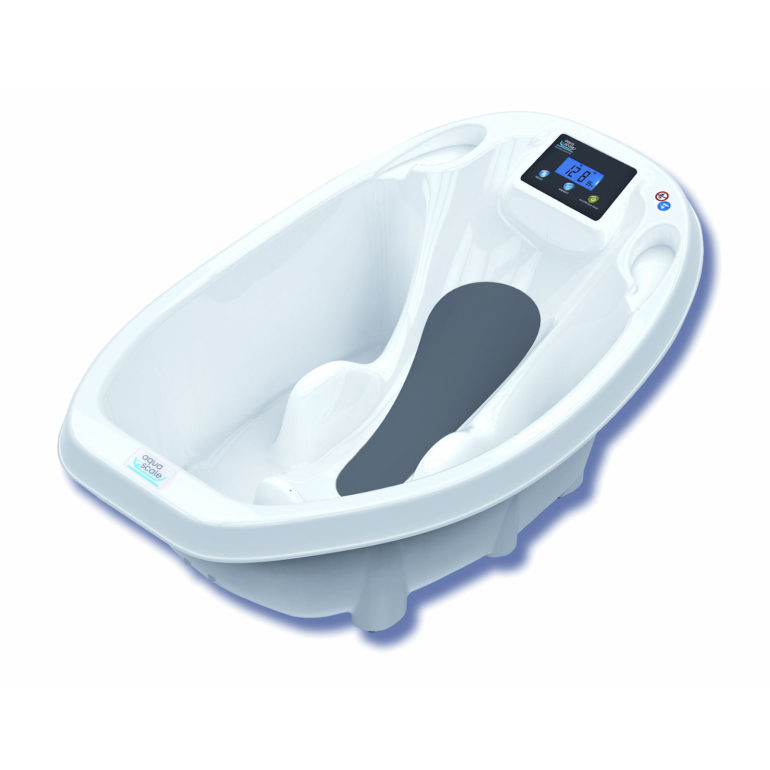 The Aquascale built-in thermometer provides a fast and accurate reading of the bath water temperature. You can also check it throughout baby's bath time and adjust if you need to.
The updated design, shape and interface boasts a larger plughole and larger bath bottle holder which fits most style bottles. It has a unique shape and anti-slip insert which is great. If you haven't ever bathed a small baby before, I can tell you they are incredibly slippery! The bath will work safely and securely right up until 2 years old or they can sit unaided.
Available from John Lewis/ Mamas and Papas and Amazon https://www.mamasandpapas.com/en-gb/aquascale-3-in-1-baby-bath-with-digital-scales-and-thermometer-white/p/544802700