Mum Diary: ToucanToucan present versatile clothes that can be used for both baby boys and girls
By Katie Ann Lamb
ToucanToucan is a small family run business started by Clemmie and her husband John. Originally is was founded because they found it really difficult to find sweet, traditional style jarmies for little people which were gender neutral, made from soft and organic cotton, while not costing the earth!
We all know that children are not cheap and if you're having more than one child and they are different genders, not only do you need a small palace to store their belongings, but you often need different clothes for a boy and girl!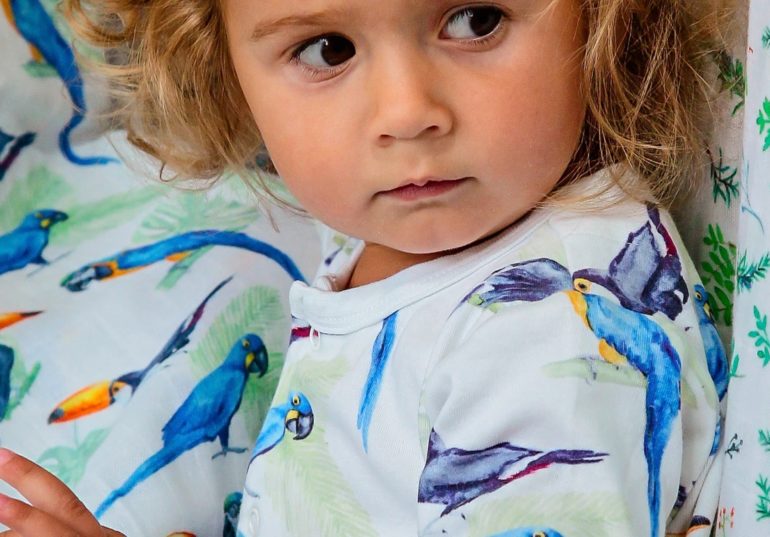 I love that ToucanToucan's distinguishing feature is they are "about non-gender defining prints, patterns, and colours". Even the cut of their clothing is fairly genderless. You won't find any frills, or lace. What you will find is hand painted illustrations digitally printed onto gorgeously soft Global Organic Textile Standard (GOTS) certified cotton.
Did you know a child will spend 40% of their childhood asleep? I didn't realise this prior to discovering ToucanToucan. Whilst it is fun to dress your child up during the day, I think it is vital that we give them the best sleepwear. This is why ToucanToucan's lovely, non-harmful fabric is perfect for their delicate skin.
They don't only offer wonderful traditional pjs, they also have Muslins, art prints, sleepsuits, jersey two pieces, swaddles and toys all with in the current print range of Dinosaur, Toucan, Game Birds, Fish, Desert or Leafy Print.
Available here https://www.toucantoucan.co.uk