Mum Diary: The environmentally conscious baby brand, Little Earth Baby
By Katie Ann Lamb
It feels like my little one is outgrowing everything, from clothes to toys, at such a speed that I can't keep up! I love putting her to bed in a sleeping bag as I know she's warm enough but more importantly safe. That said, we are also getting through these quickly and, with the ever-changing weather in the UK, it's hard to know what tog to use.
I am very excited to have discovered Little Earth Baby whose hero product is their unique natural fabric all-season sleeping bag. It's genius – one sleeping bag for all year round!
The founder Emma designed this sleeping bag when she could not find one on the market without a polyester inside. Little Earth Baby bags are lined with organic bamboo. Bamboo's unique qualities make it truly thermo-regulating. On hot nights, the natural micro-holes in the fibres wick away up to three times more moisture than other fabrics, creating a cooling system around the body and reducing sweat build up on the skin. On cooler evenings, they trap warm air. Bamboo is naturally antibacterial, hypoallergenic and biodegradable.
The outer fabric of the bags is 100% organic cotton. The bags are non-toxic and eco, right down to the finer details. The thread is cotton, the labels contain no lead, formaldehyde or other toxins, and the packaging bags are all cotton.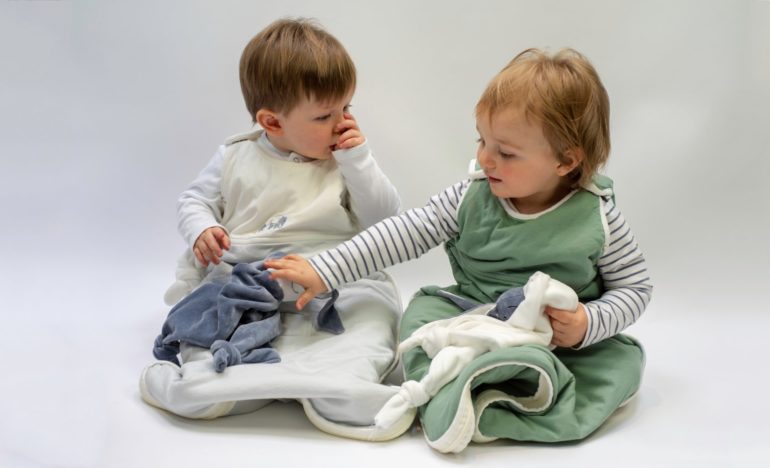 The sleeping bags are also unisex and sized 0-2 years. This cleverly reduces the need for multiple bags per family and as the child grows. The Little Earth Baby bags are available from £98 and include an attached comforter to help babies settle safely at night reducing the temptation to leave loose items in the cot.
Another feature I love is the seat belt/ car seat gap in the sleeping bag. It means that you can travel with your little one ready for bed without having to disturb them or put your life on hold!
Also in the collection are super cosy blankets that are made using their signature bamboo wadding. Once again, bamboo being thermo-regulating makes it ideal for all seasons and perfect for little babies who find it hard to control their body temperatures. They are great for the pram, as a tummy time area, picnic blanket or for comfort during the torrid teething times as it's so soft on their little skin.
This spring, Little Earth Baby are launching the very first totally non-toxic and biodegradable foam playmats in the UK, made from natural and sustainable materials. As playmats are where a baby spends a large portion of their day, it's important they be safe and free from nasty chemicals. These mats are shock absorbent, antibacterial, easy to clean, non-slip and super light so can be stored away easily. They come in neutral colours to blend in with grown up living spaces.
Those that are environmentally conscious or just want the best quality for their little ones be sure to check out Little Earth Baby!
Find out more at www.littleearthbaby.com/