Mum Diary: Feeding fussy toddlers – Organix to the rescue!
Everyone with a fussy toddler knows how difficult feeding time can be. It can be so frustrating trying to persuade your little one to take on nutritious snacks and to eat at the best time for supporting their development. Of course, homemade food is often an ideal option and there are also lots of ready meals available on the market that are designed especially for little ones and have an appropriate ratio of ingredients. However, it is also great to have healthy snacks and we are currently loving the Organix brand.
Organix have been specialising in creating delicious and nutritious baby and toddler meals and snacks since the early 90s. This company leads the market and has a great selection of food available for this age group.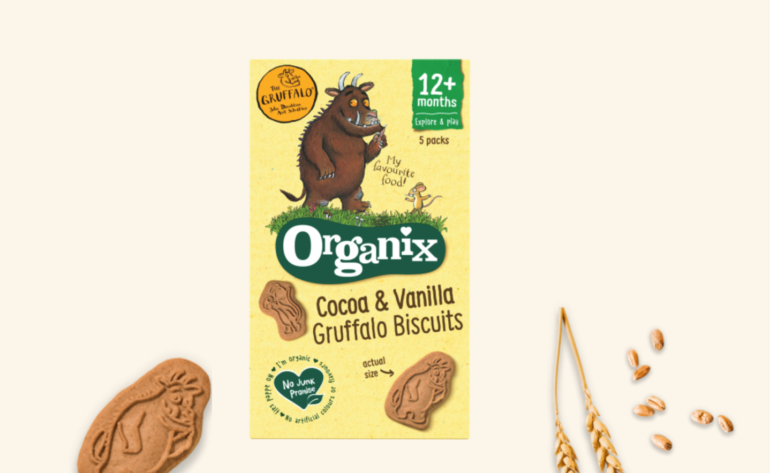 Organic food is obviously brilliant for little ones and the brand began when the founder couldn't find anything suitable on the market at the time. It has since exploded to offer loads of great feeding options.
From baby porridge to fruit pouches, baby crisps and a great range of biscuits and flapjacks, Organix has you covered when you need to fetch a quick healthy snack from your handbag. The animal biscuits are great for adding some fun to feeding. Meanwhile, the Gruffalo Cocoa & Vanilla Biscuits are particularly popular for those who watch the famous film. In fact, they can cause just as much excitement as the animated series itself!
Check out the whole range here: https://www.organix.com/