Mum Diary: Childs Farm makes washing sensitive skin easy
One of my children has extremely sensitive skin. Even when I use some of the products that are available in the supermarket to suit this need, they will cause itchiness or a rash. However, there is one range that I have discovered that never lets me down. The Childs Farm collection is excellent and it never causes any irritation. It smells lovely and also has all the fun of bath time with bubbles and colourful bottles.
As I have a toddler with very delicate skin, I find it a challenge navigating the toiletries market and it makes me apprehensive about skincare for my baby too. Childs Farm caters for all different ages through childhood and their baby and toddler products are particularly excellent for new or fragile skin.
After discovering Childs Farm, these products surpass anything else that is on the shelves. With this in mind, personally, I would recommend these products as essential items for your bathroom if you are a parent. The shampoos, conditioners and bubble bath products should be included in your weekly shop.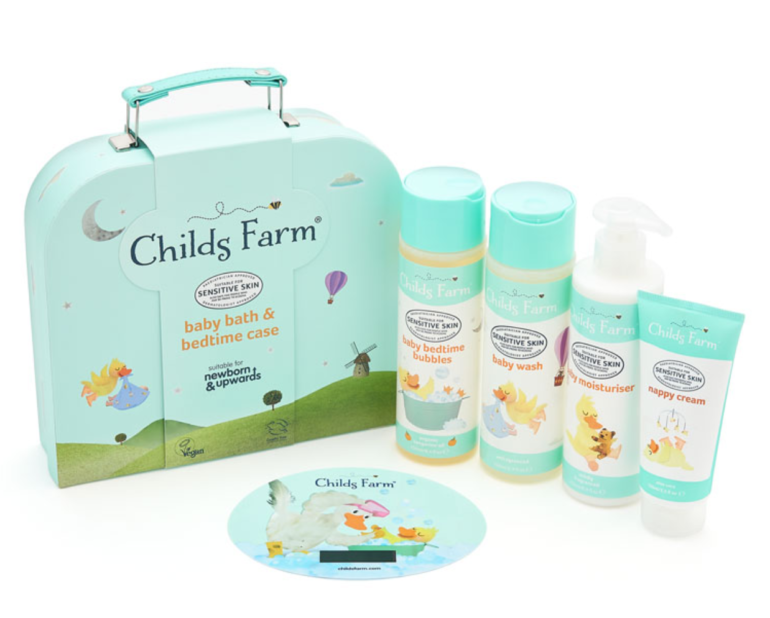 However, Childs Farm also have some really lovely gift sets, which are perfect as a present for new parents. The Baby Bedtime Suitcase is presented as a great set and it would make an ideal gift as it has all of the essential newborn products from the range.
What's more, for those expecting during Easter, there is a new Limited Edition product that is being released to mark the celebration. The Easter Blueberry & Organic Mango Body Wash will be available exclusively at Boots and it follows on from the Christmas wash that was released during the festive period.
Perfect for washing away the bits of chocolate you may have missed, this bottle is sure to bring spring cheer to your bathrooms. It is fun, decorative and ideal for any age of child.
Learn more about the Childs Farm range here: https://www.childsfarm.com