The Mum-to-be Diary becomes The Mum Diary
Our Mum-to-be ventures to Royal Ascot with her newborn
—
Wow – what a week it has been! It feels surreal to now be writing as a Mum and not a Mum-to-be. My husband and I were thrilled to welcome our first baby in to the world last week and we are utterly in love with her. While it has taken some time to adjust to having a new born baby in the house, every day becomes easier and the whole experience is wonderful.
While there is no denying that the initial few days were tough on my body from a recovery perspective, I was lucky enough to turn a corner just before Baby turned a week old. Then, on her week-old birthday, we ventured on our first big day out and attended Royal Ascot. There's nothing like an early introduction to horses and Sloaney Season!
I had been due to cover Royal Ascot for The Sloaney and also Sloaney Season and I was keen to not miss the opportunity to bring our readers all the news from the opening day of the world-famous racing meet. Baby has also been angelic during the day time and so a bit of fresh air and outdoor activity was ideal for her.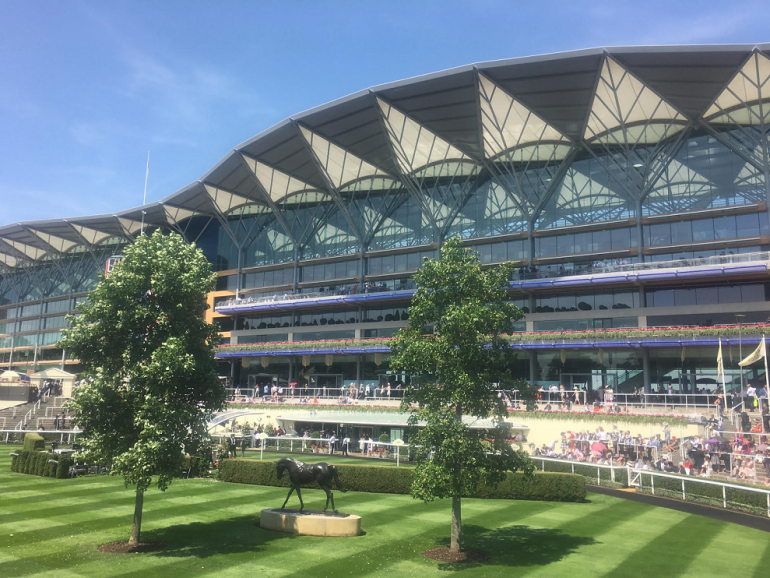 She was probably among the youngest race-goers but we found Royal Ascot to be very welcoming for new mums and it is baby friendly, having a special accessibility policy to encourage attendance. It is easy to take a pushchair and, while much of the venue is staged across different levels, the slopes and lifts make it easy to access with a baby in tow. They also have a nursing room for mothers who are breast-feeding so that you can escape the busy crowds and have some privacy.
It can be a daunting experience taking a baby to a big event, but new mums should not be put off attending because the staff are very welcoming and the facilities are excellent. There are also plenty of places to seek solace during the occasion and you can pick a quiet corner of the racecourse to relax in while also soaking up the atmosphere.
While babies and young children are not permitted in the Royal Enclosure, the Queen Anne Enclosure has lots of bars, restaurants and the bandstand, as well as access to the finishing straight. We found the Ayala Champagne Bar to be a little gem of an area. It offered plenty of shade and was not as crowded as the Bollinger Bar.
Before we even arrived at the gates, we enjoyed a lovely picnic in the car park and this is another welcoming area for children of all ages. You can socialise with friends while enjoying a hamper of food before heading in to the racecourse in time for the arrival of HM The Queen.
While the staff at Ascot Racecourse were very helpful, the crowds were also supportive with many people offering to help us navigate the venue. One kind gentleman even offered up his front row position so that we could get as close as possible to the Royal parade at the start of the event. Baby had her first encounter with The Queen and we left the event towards the end of the day after a thoroughly enjoyable experience from start to finish.
Until next time,
Your resident Mum x (no longer Mum-to-be – I did it!)