From sleepyheads to swaddling: Newborn bedtime accessories
By KATIE ANN LAMB
Despite mixed opinion in the media recently, I am personally a huge fan of the Sleepyhead. I have heard alot of positive feedback about the Sleepyhead from friends and it seems that the Sleepyhead DELUXE+ pod is the ultimate pod for your baby from the day you come home from hospital through to 8 months old.
This comfy accessory is also really hygienic. It is completely breathable and the filling has anti-fungal and anti-bacterial properties, which is important when you have a brand new baby in the house. The covers are cotton and machine-washable, so it is easy to keep clean and fresh, even if you have to cope with a sick baby.
There is a huge variety available so you don't have to be limited to one cover, whether you want match the nursery, gender of the baby or other accessories there is something that will appeal to everyone!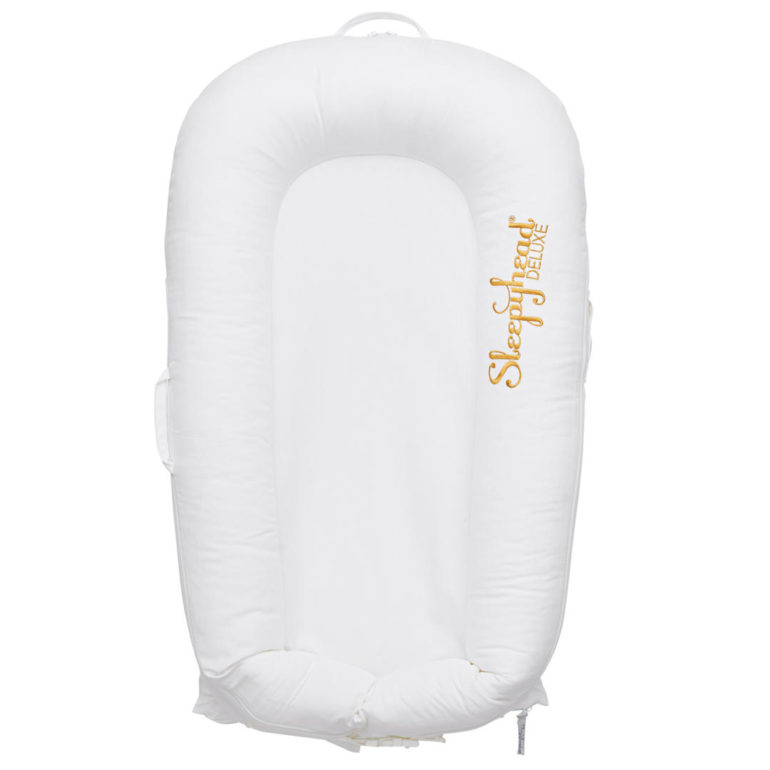 I also really like this product because it will last well as your baby develops. The multifunctional, multitasking abilities of the pod enable its purpose to change as your baby grows. From a safe and cosy cocoon for a baby to sleep, to a play mat with the addition of the mobile arch, it suits little ones as they mature through their initial months. I particularly like the black and white design of the arches which is great for stimulating the sensory development in the early days and, by 3-4 months, the raised bumper is great for encouraging tummy time.
The Sleepyhead is so light it's easy to move around meaning you can put your new-born down on any stable surface anywhere in your home enabling you the freedom to get on with your daily chores but having them comfortably in close proximity. For me, the flexibility is really appealing and I love the idea of my baby being portable but also in familiar surroundings.
While you can use it in different locations, I have also been told that it works as a great addition to a cot. Most modern cribs are designed to transform into beds at a later stage and therefore they must seem huge for a newborn. By slipping the Sleepyhead in as an insert, the baby feels snug and safe. And when it's time to move from the bassinet to a big cot, the transition is made easy with the Sleepyhead as you bring it along providing a familiar surrounding for the baby.
Trying to maintain familiarity whist travelling can be a challenge with a young baby. I am a keen traveller and plan to take my baby with me on trips away. The Sleepyhead is so light and it can easily tuck into your suitcase meaning your little one wont have too many changes from their regular routine.
I am sold on the Sleepyhead, but another key tip that I have been told about is swaddling. It has been said that not only is it safer to swaddle but a newborn baby will sleep better and sleep longer if you put them to sleep while swaddled. Today there are a few brands on the market offering swaddling devices, so luckily we don't have to figure out the origami of swaddling.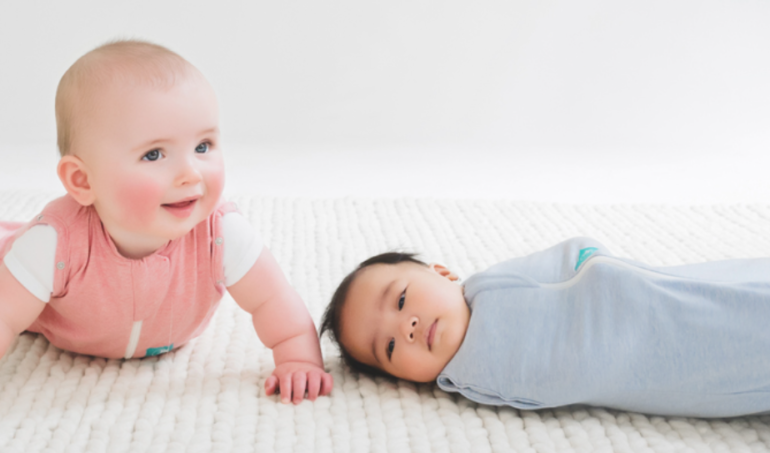 I was recently introduced to ErgoPouch the no.1 Australian sleeping sack brand renowned for the design and manufacture of high quality baby swaddles, sleeping bags and sleep suits made from skin-friendly natural breathable fibres. This has been recommended alongside the Sleepyhead for a safer better night sleep as the two products work well in tandem.
ErgoPouch was born by founder Alina Sack's desire to find an alternative to traditional swaddles in order to get her baby to sleep longer. The sleep swaddles are really simple to use but difficult for a baby to escape from and what's more the arms have poppers so as they grow the swaddle design becomes a sleeping bag.
The new ErgoPouch Spring/Summer 2017 range is available in six gorgeous print collections. The swaddles come in 0.2, 1.0 and 2.5 togs perfect for all seasons and in either 0-3months or 3-12months. They are made from organic cotton so are soft on your baby's skin and don't use any synthetic material, which can cause them to sweat in their sleep. They are beautifully packaged and even include a room thermometer so you can make sure your using the right pouch and layers for your little one.
So, if you are on the hunt for some essential bedtime accessories for your little one, these two products should definitely be on the list.
You can buy the Sleepyhead from John Lewis and online here. Find out more about ErgoPouch's range here.