The Mum Diary: Twiddle Ons provide hours of entertainment for Baby
It is fascinating watching Baby develop and she becomes more and more interesting each day. New expressions, noises, smiles, laughs and giggles are emerging all the time as she watches and learns from everything she sees.  
I have loved discovering new toys for Baby to play with and many are designed to help with the development of your little one. While she loves the snazzy learning toys that you can buy in various stores, she is also intrigued by many everyday items. The latest is a cardboard box, which she loves sitting in! 
Cardboard boxes aside, one of the best toys that I have come across so far are Twiddle Ons. These are great for little babies who are starting to explore their body and need some instant entertainment at the end of their toes.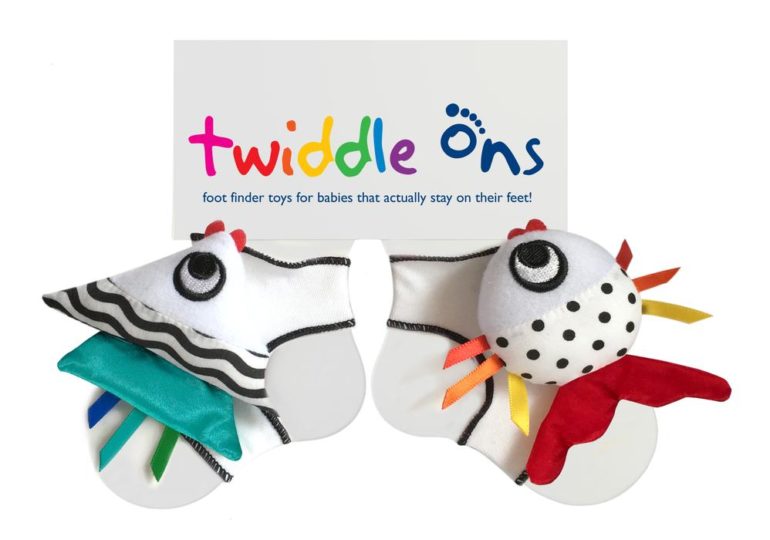 I have been watching my Baby with envy as she bends in half to reach her toes – she has the flexibility of an Olympic gymnast at the moment. The Twiddle Ons are a great concept because they slip on over the feet and provide her with sound, colour and texture stimulation. They are secure and keep her busy for hours on end. She loves twiddling the little ribbon pieces and playing with the patterns. 
So, whether you want to add to your own little one's toy collection, or are seeking a playful gift for a new baby, Twiddle Ons are the perfect accessory.  
They are priced at £8.99 and available online at https://sockons.co.uk/products/twiddle-ons or in selected retailers