Mum Diary: Watching over Baby with Philips AVENT UGrow Smart Baby Monitor
A baby monitor is one of the essential pieces of kit that you need as a new parent. Baby monitors have come a long way since the walkie talkie versions from years ago and I have been making the most of advances in new technology, which mean that I can see Baby whenever I choose. That's right – the Philips AVENT UGrow Smart Baby Monitor is extremely cutting edge and gives you the chance to always look over your little one from anywhere in the world!
This baby monitor has lots of brilliant features and the camera, which works in darkness and during the day, provides excellent imagery and audio. The monitor has an app which uses SafeConnect Technology to work across available networks (3G/4G/Wi-Fi) to provide you with the optimal connection. This is great for when either parent is away with work as you can sign in to your app and take a peek at your baby sleeping at home.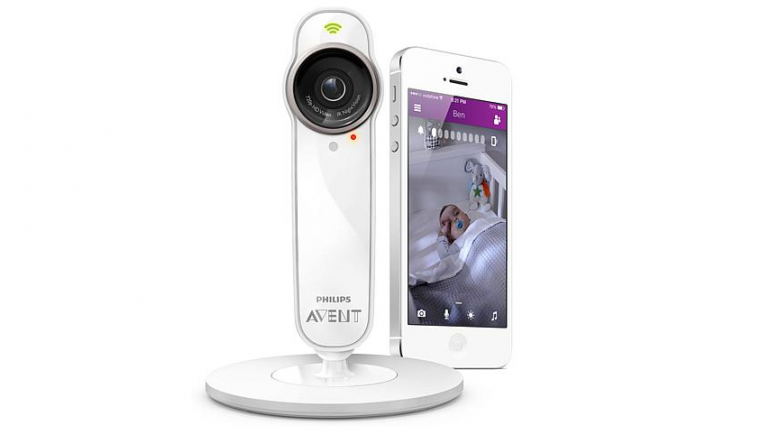 One of the things that I love best about this monitor is the extra features that are available. You can play a soothing lullaby or select some 'white noise' to play in the background to help comfort Baby. There is also the ability to turn on a light remotely, as well as play your voice through the monitor so you can speak to your little one without being in the room.
The uGrow smart baby monitor also helps to create the ideal environment in your nursery. It has a built in sensor to monitor and record the humidity, temperature and sound in the room. You can personalise the threshold of these readings to achieve the very best, healthy sleep environment.
This piece of equipment is the ultimate accessory for parents who want to have the chance to have an eye on their little one 24 hours a day, regardless of their own location.
Your resident Mum x
The Philips AVENT UGrow Smart Baby Monitor costs £189.99 from www.philips.co.uk