Mum Diary: The Lansinoh Single Electric Breast Pump helps support newborn feeding
Breastfeeding is a subject that is much talked about and it has received a lot of press in recent years. While breast milk gives many wonderful benefits to your baby, there are occasions when it is difficult for mothers to feed their infants and it is not possible. Whatever your scenario, it is important to do what is best for your own circumstances, not to feel any pressure and remember that happiness is key in the early days of parenthood.
If you are struggling with your newborn latching on properly or simply want to enjoy a night out drinking with friends, but need to expel your milk before feeding your baby again, a breast pump is a very useful item for new mothers.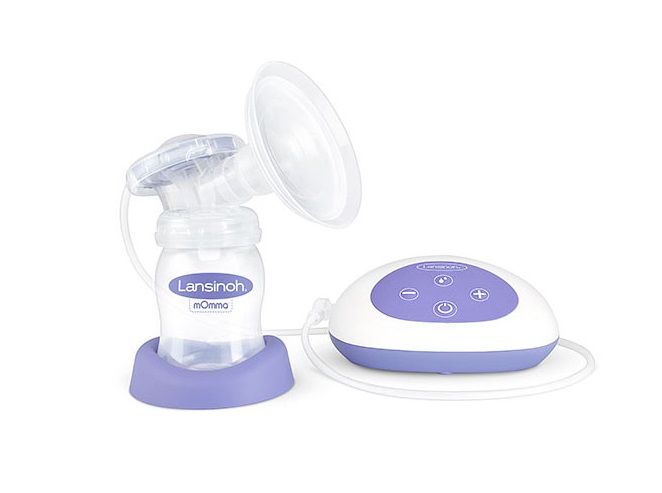 Lansinoh has a number of excellent products for the start of parenthood. Among the products available is the Lansinoh Single Electric Breast Pump. For anyone looking to purchase a breast pump, the electric versions are far superior to the hand-driven devices. Pumps that are operated by hand are tiring and often they are not particularly efficient. However, an electric pump does all the hard work for you and it will help to produce a good amount of food for your little one, with ease and efficiency.
The Lansinoh Single Electric Breast Pump is lightweight and simple to use. It can be plugged into the electrical mains whilst at home or work. However, for those who are pumping on the go, it also has the capabilities to run off batteries. Portability is surprisingly helpful with breast pumps as it means that you can pump anywhere and even during a long car journey, for example.
The Lansinoh Single Electric Breast Pump has a bottle with a NaturalWave teat. This is clinically proven to help maintain established breastfeeding patterns. You can also decant the milk into storage packets if you want to freeze some of it, or put it into other bottles that you may use at home.
The Lansinoh Single Electric Breast Pump uses sophisticated technology to mimic the action of your baby on the breast. It has six different suction levels and also various phases that allow you to find the most appropriate setting for your body. They have thought of everything when creating this product and the system also features an LED light up display, which makes it possible for you to express in the dark.
While breastfeeding is not an option for everyone, this electric pump is really helpful for mums who want to extract breastmilk for their babies without direct feeding. It is an excellent, well thought out product that will certainly help you through the early days of motherhood.
Read more about the Lansinoh Single Electric Breast Pump here
---