Mum Diary: The Britax ADVANSAFIX IV R car seat is perfect for the grandparents' vehicle
---
They say that being a grandparent is better in many ways than being a parent! Grandparents can enjoy all of the nice things about little ones and bypass some of the more challenging phases that come with babies, toddlers and young children.
If you have very proactive grandparents, they probably like to plan activities that involve a car journey. While a car seat is an essential item that features highly on the list for most parents-to-be, grandparents also need to provide a safe environment for travelling.
Switching your car seat between vehicles can be a real headache and also very impractical. With this in mind, a car seat that is especially for use by grandparents can be very helpful. The ADVANSAFIX IV R by Britax is perfect for the job. This car seat is designed for children that weigh from 9 to 36 kg. So, rather than catering for newborns, it supports a slightly older child and it can be used from the age of nine months.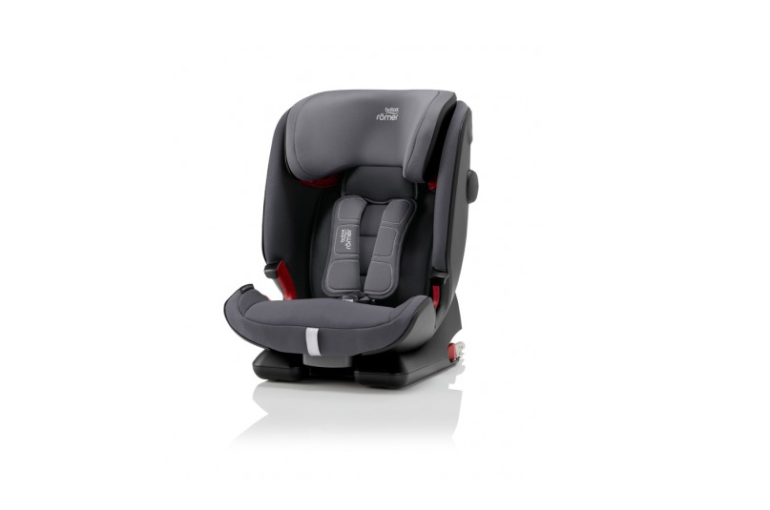 Whenever I travel abroad with my little one, I notice that Britax seem to be one of the most popular car seats that are used in hire cars or for transfers. There is a good reason for this; the brand provides an uncomplicated but very robust approach to developing accessories for children. Britax has acquired a reputation for delivering excellent products. It is important that grandparents can relax by knowing that they are using a safe product and they will certainly have some reassurance from using such a well-known brand.
This car seat in particular is very comfortable. It is spacious but secure at the same time and it allows your child to enjoy a nice view. The Britax ADVANSAFIX IV R has the very best safety features and it will also last for many years because it can be used throughout the majority of childhood days. This is partly thanks to the strap function where you can choose between an integrated 5-point harness or the 3-point seat belt. With this in mind, this car seat can cater for children up to the age of 12 and it is a great way of introducing them to the grownup seatbelt function.
While some grandparents are familiar with baby accessories, they have changed over the years greatly and ease of use is important. When it comes to fitting the car seat in your vehicle, this is pretty straightforward. The Britax ADVANSAFIX IV R is easy to fit and it doesn't take long to organise. However, you do need to check that it will be suitable for your car. Different car seats work with different models.
It is also easy for children to be placed in and out of the car, which is another factor to consider if you have elderly minders. The Britax ADVANSAFIX IV R ticks all the boxes from a performance perspective and, aesthetically, it comes in several different colours to complement a car's interior.
Read More: https://www.britax-roemer.co.uk/car-seats/toddler/advansafix-iv-r/9006.html