The Mum Diary: Nursing bras by Belly Bandit
One of the most essential items of kit that you need as a new mum is an excellent nursing bra. I have been combining breastfeeding directly from the breast with expressing and a suitable bra is vital to the success and ease of both.
During my pregnancy, I tried the B.D.A. Bra by Belly Bandit, which provides excellent comfort and can also be used for breastfeeding. However, since giving birth I have decided to try another brilliant product from the range, namely the Bandita Nursing Bra. This bra is even more comfortable than the B.D.A version and is designed to make breastfeeding or expressing on-the-go incredibly easy. The bra releases easily and you can undo the clasp with one hand, which is helpful when also trying to make sure Baby is in the correct position for feeding.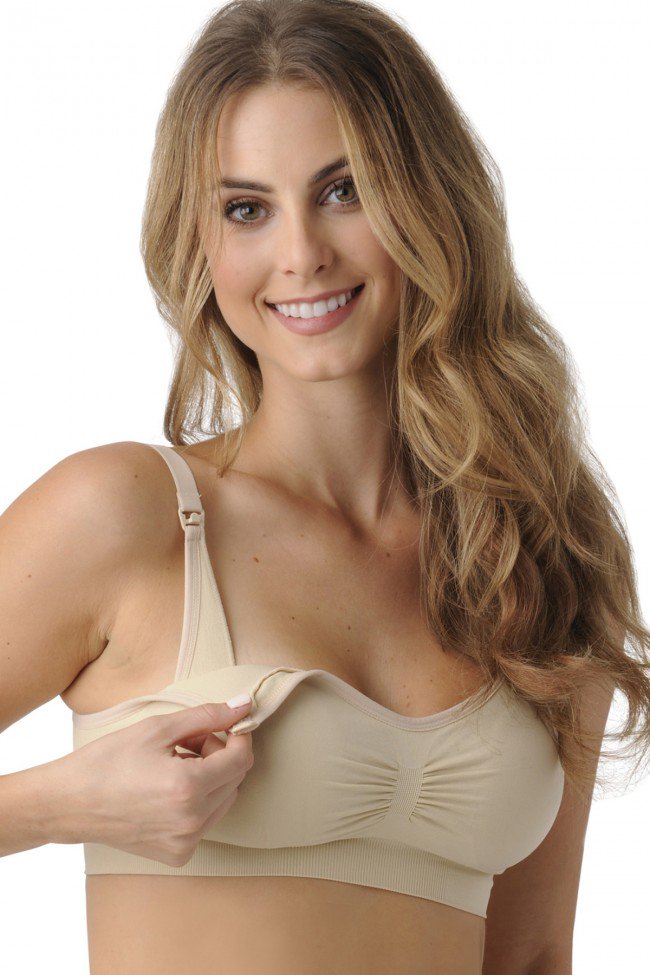 It is also super soft! As a general rule of thumb, I find sleeping in bras very uncomfortable as I don't like the feeling of being restricted. However, when you are breastfeeding, sleeping in a bra is essential for preventing any leakage during the night and also provides some much-needed extra support. The Bandita Nursing Bra is soft, flexible and wireless, which means it gently fits around your body and provides extra comfort without imposing too much.
The style of the bra also means it fits well under a variety of clothes and can be work with additional breast pads if you are attending big event. I wore mine to Royal Ascot and it fitted perfectly with my dress and provided a seamless finish.
I have been so impressed by the range from Belly Bandit in general and this is definitely a place to shop for pregnancy and nursing essentials. I cannot recommend the Bandita Nursing Bra highly enough.
Purchase the Bandita Nursing Bra online. Email Belly Bandit at support.uk@bellybandit.com