Mum Diary: The Nuna LEAF is a sophisticated and relaxing piece of baby furniture
If you are looking for a smart and sophisticated seat for your baby, look no further than the Nuna LEAF. This is a recent addition to our household and we have been so impressed with it from both an aesthetic and practical perspective.
I must admit that I am partial to something that looks goods, even if babies are messy little creatures, and the Nuna LEAF makes a really great impression. The cream and brown finish of the product is compatible with most interiors and there is a darker version available too. Meanwhile, the gentle curving lines ensure that the Nuna LEAF looks like an elegant piece of baby furniture. In fact, the design is so smart that it looks more like a functional piece of art than an accessory for a baby. It will definitely please style-conscious mummies.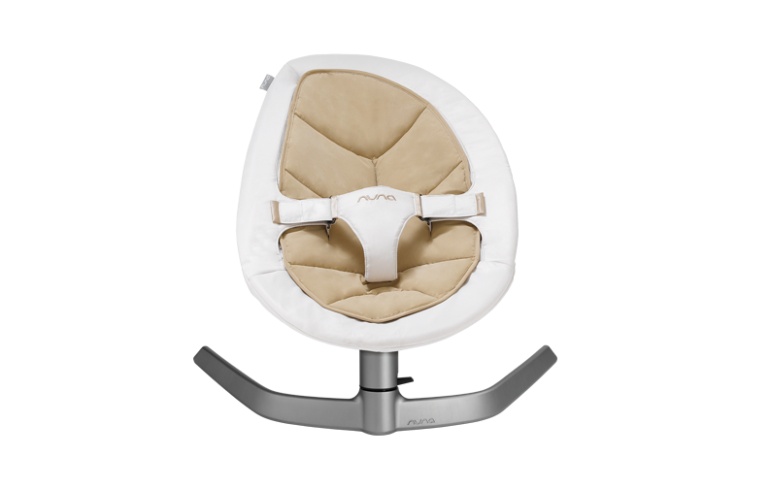 However, it is not all about appearances and the emphasis here should also be on 'functional'. The Nuna LEAF serves an important purpose. It is a lovely, comfortable seat for your little one and it has been especially created to help relax your baby.
Inspired by a leaf floating through the air, the Nuna LEAF has a soothing sway that lasts a couple of minutes when activated with a gentle push. There is also an additional accessory that you can purchase, which will ensure the chair rocks from side-to-side for a longer period of time. The rhythmic motion is soothing and also gives alert babies a chance to enjoy a few different viewpoints of the room while secured safely in the seat.
Our Little One is nearly five months now and she is able to activate the sway herself at times. However, if you want to use the seat as a rigid piece of furniture you can easily apply the lock, which prevents any movement from occurring.
If you are searching for an elegant baby seat that will also provide entertainment and help relax your child, the Nuna LEAF ticks all the boxes.
Find out more about the Nuna LEAF online by visiting https://www.shopnuna.co.uk. Nuna products are stocked at Mothercare and John Lewis. Read the Mum Diary here.