Mum Diary: Keeping baby snug with Baa Baby
By Katie Ann Lamb
With the weather recently I've been struggling to find a way to keep my baby snug in her pram without to many layers. I came across Baa Baby who have an incredible range of organic wool, cotton and sheepskin products.
I've always envied baby's and toddlers with Sheepskin lined prams – I mean how comfy do they look! They are also a great choice for lining your baby's car seat and bassinet and due to the thermostatic properties a liner is beneficial all year round.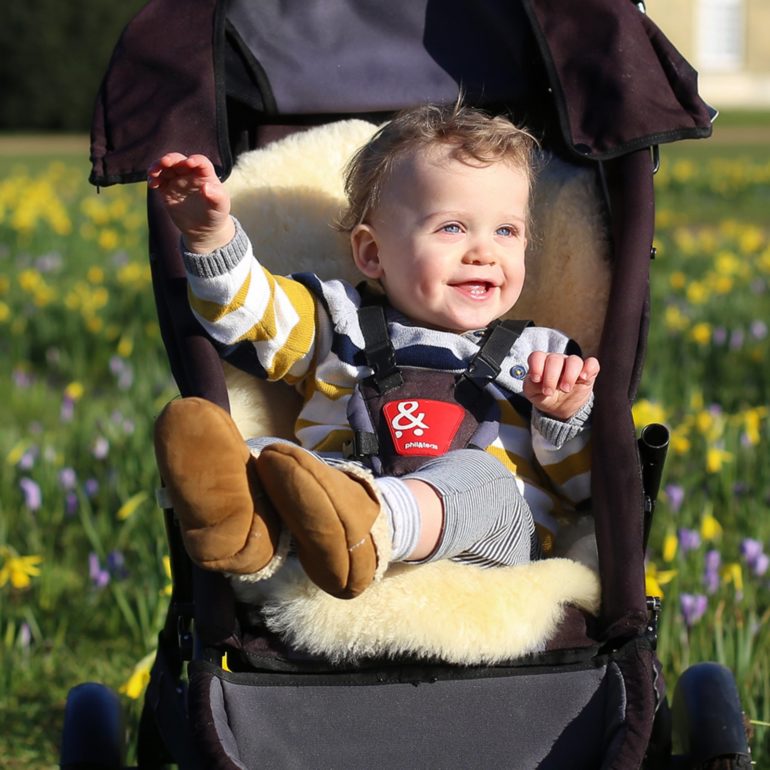 In the winter and cooler months, the sheepskin provides warmth as the fibres capture and retain heat created by the body. On warmer days, the wool allows a flow of air next to the body and absorbs moisture keeping your child feeling cool and comfortable.
Even better sheepskin fibres are robust and even have self-cleaning properties. In order to maintain it regular airing and brushing your fleece should help keep it soft and clean. If you do need to wash, follow the care instructions and use lanolin-rich detergent to help keep your lambskin in fantastic natural condition. Baa Baby have a range of sheepskin brushes and shampoos which will help you keep your sheepskin in top condition.
All of the pram/ bassinet liners are designed with carefully positioned pre-cut holes through which you can thread harness straps. This is great as they fit a variety of prams and can be used from bassinet to upright stage.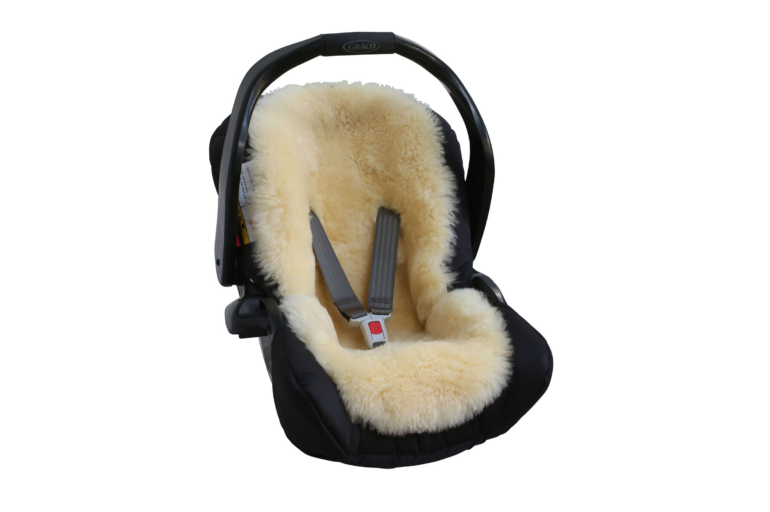 The colours are beautifully natural shades of Honey, White, Light Brown and Grey, in shorn or long hair designs which include Kaiser, Bowron, Fellhof and the lovely range of Baa Baby British Lambskin Liners.
I personally love the Baa Baby Shorn Honey Buggy Liner and since introducing it to our pram it has transformed leaving the house and nap times – it seems our baby actually wants to lie in her pram and falls asleep within minutes!
Baa Baby also offers a variety of other products including blankets, booties, footmuffs and hats.
This is a wonderful British brand that continues to evolve with a real personal touch and in my opinion is not only a necessity for your baby/ child but a wonderful gift for parents to be or friends!
Find out more at https://www.baababy.co.uk