Mum Diary: Eating with the grown ups
Children seem to grow up in the blink of an eye. Before you know it, weaning is over and even the highchair becomes redundant. For those who want mealtimes to be a truly family occasion and as inclusive as possible, the Easy Up Baby Booster seat is the perfect way for your little one to have a place at the dinner table.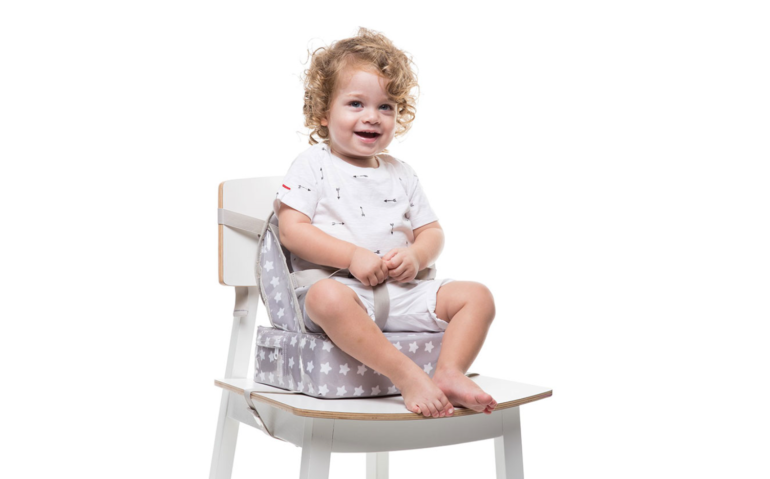 The Easy Up Baby Booster from Baby to Love is a great little product. It helps adapt your own furniture so that your child can sit at an adult table and enjoy being part of the party. This compact booster seat sits neatly on top of most chairs and it is attached using straps that secure it safely. The foam base gives your little one some extra height and it is also comfortable for them to sit on.
This is an attractive product that comes in various different colour schemes. It takes up hardly any room, especially in comparison to a highchair. The simple design ensures that it is easy to use and also straightforward to transport in case you want to take it to a friend's home.
The Easy Up Booster, (Blue Stripes, Pink Heart and White Stars) is available to buy online for £29.95 from BabyToLove.