Mum Diary: Baby bouncer bliss with BabyBjorn
As I came towards the end of my pregnancy, I started to stock up on a number of baby essentials. I didn't want to go overboard and clutter up the house completely but I focused on getting the key accessories that would prove worthwhile purchases for our new arrival.
My mum recommended a few vital products that you simply can't live without and among that list was a baby bouncer. While this is not something that I used immediately simply because our new arrival was too small, it is now something that I – and she – can't live without.
Baby adores her baby bouncer from BabyBjorn and she spends most of the day relaxing or playing in it. In fact, the baby bouncer is often the only place that she feels happy, should she have a grizzly day.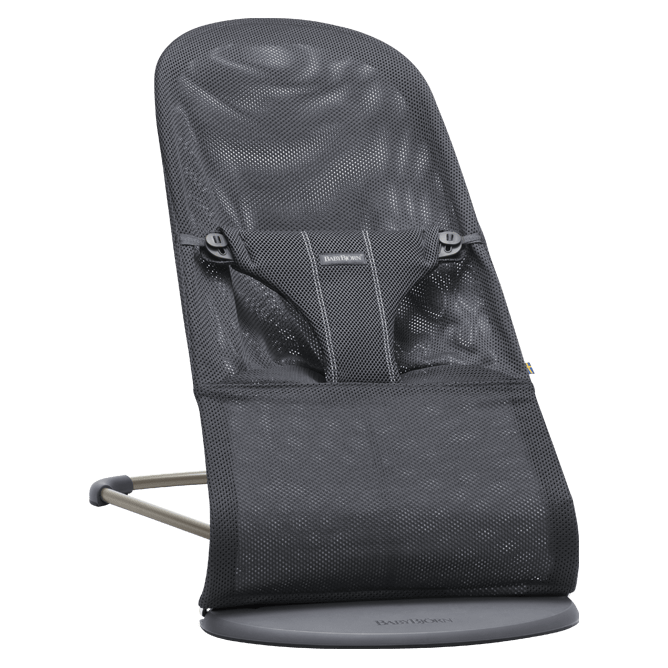 I am writing this now following her first set of injections and she is feeling rather under-the-weather after receiving the inoculations. Sure enough, the only place she feels content at the moment is either on mum's tummy or in the BabyBjorn Baby Bouncer. While mum's post-baby tummy may be very comfy, I am glad that she has a nice alternative so that I can still carry on with the essential day tasks and know that she is as comfortable as possible, with excellent support.
You can use the BabyBjorn bouncer for newborns if your baby is big enough (from 3.5kgs). They are a really safe place for Baby to rest as they can be strapped in to make sure they stay secure. The bouncer can be used up until the age of two, which means it has a relatively long lifespan and will become a handy seat for a young child.
The BabyBjorn bouncer gives a gentle rocking movement that you can either encourage using your foot, or it will happen naturally when Baby moves. She loves the soothing motion and also finds it really comfortable. I have draped one of her soft blankets over it to make it even more snug. The bouncer keeps her peaceful when she naps during the day but also the movement entertains her when she is awake.
Another great thing about this product is its portability. You can take it with you when you visit a friend's house so that you know Baby will be happy. It can be a worry when you leave home to visit people with a newborn, but if you pack home-comforts I think it really helps create a settling environment.
This is one product that Baby and I cannot live without.
Your Resident Mum x
Buy the bouncer for £144.99 here: https://www.babybjorn.co.uk/baby-bouncers/bouncer-bliss/