Rossana International Launch: The grand unveiling of the K-In K-Out Kitchen
Last week, Rossana hosted the International Launch of the stunning K-In K-Out kitchen at the Saatchi Gallery. The event was supported by Wallpaper* magazine and over 600 guests arrived at the famous London venue to enjoy a Pommery champagne welcome reception.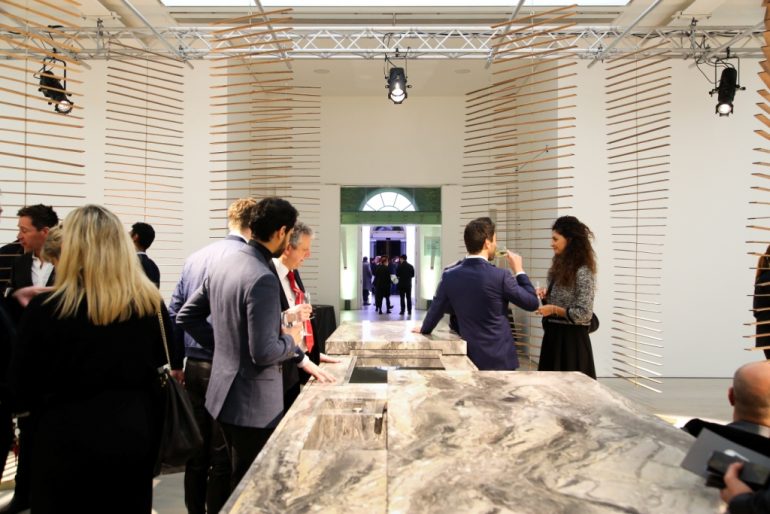 The evening began with an exhibition of paintings and sculptures by artist Philipp Rudolf Humm. Among the artworks on show by the London-based Belgian/German artist was a print of his oil painting, K, which depicts the island of the K-In K-Out as an altar.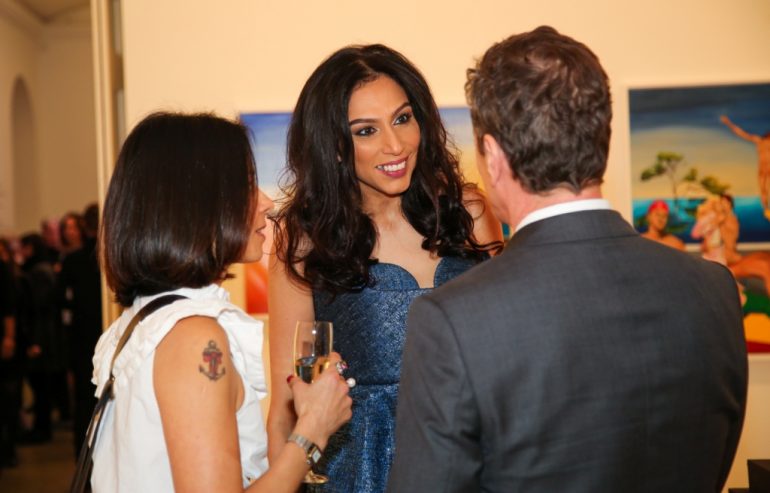 The Saatchi Gallery was buzzing with excitement ahead of the grand unveiling of the super luxury kitchen, which features impressive sliding capabilities. It was the talking point of the evening and was displayed in its own separate individual gallery.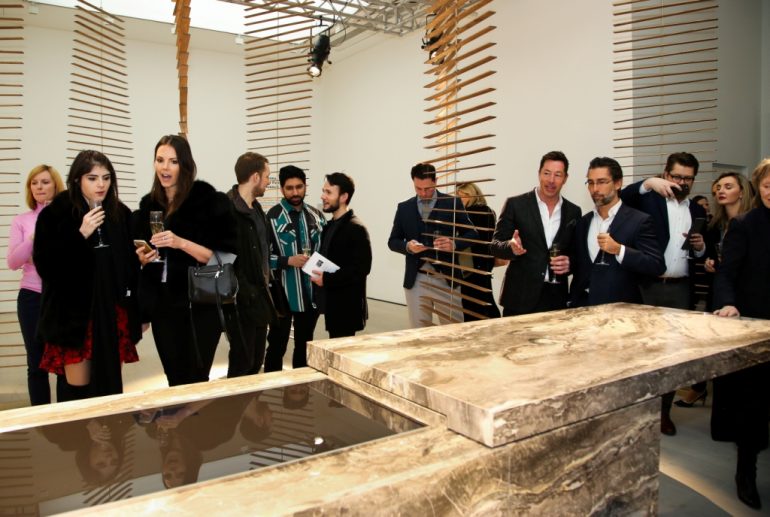 The K-In K-Out comes in a selective range of finishes, including a natural grey stone with irregular veins in darker shades of grey to black, heat-treated elm, eucalyptus and dark olive veneer, to name a few. The quality of the finish was very much admired by guests.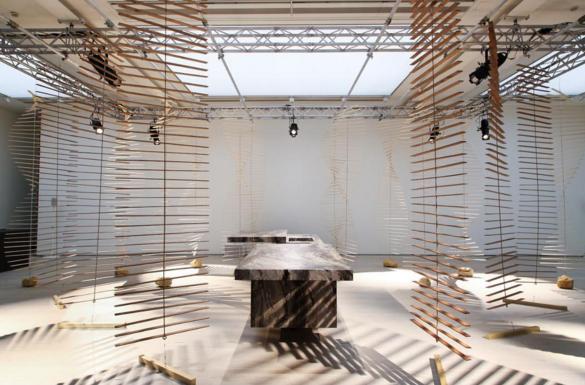 Designed by Massimo Castagna, the highly innovative K-In K-Out is a kitchen that has been designed to suit both indoor and outdoor dining. This means that it is incredibly versatile and embraces the trend for al-fresco dining.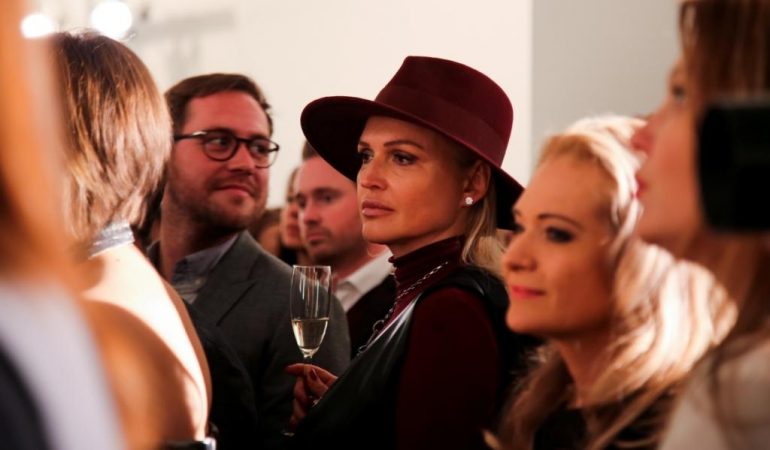 Once guests had the opportunity to admire the beautiful creation, they were given a Virtual Reality experience in association with Manhattan Loft Corporation, which demonstrated the kitchen in situ.
Find out more about this stunning kitchen and view pictures from the launch on Rossana's Instagram and Twitter pages, using the handle @Rossana_UK for both.