Introducing the new Peony and Rose Home Fragrance Collection from Floris
By LAURA TOOGOOD
Floris London was founded in 1730 and the family perfumers have tremendous experience with creating enticing scents and luxury products. The new Peony and Rose range is no exception and this delightful fragrance combines the best floral elements of two summer favourites.
I am quite particular when it comes to scenting my home, which is designed in an open plan style. With high-ceilings and limited walling to separate rooms, a scent can reach far and wide. This means it is really important to select the right aroma and one that will complement the atmosphere.
Peonies and roses encapsulate a sense of romance and bring wedding memories to the fore. They are two of my favourite flowers and the fragrance that has been created by Floris London is the perfect combination of both, with some extra ingredients also included to bring out the very best in the products.
The luxury scented candle has been designed to embody femininity with rich dashes of luxury and poise. The fragile peonies are used to evoke a sense of early spring as they intertwine with the opulence of rose, violet leaves and ivy, while green tea, cinnamon and clove add depth and a hint of spice to create warmth in the heart. Iris and musk also help to give this scent its distinctive character.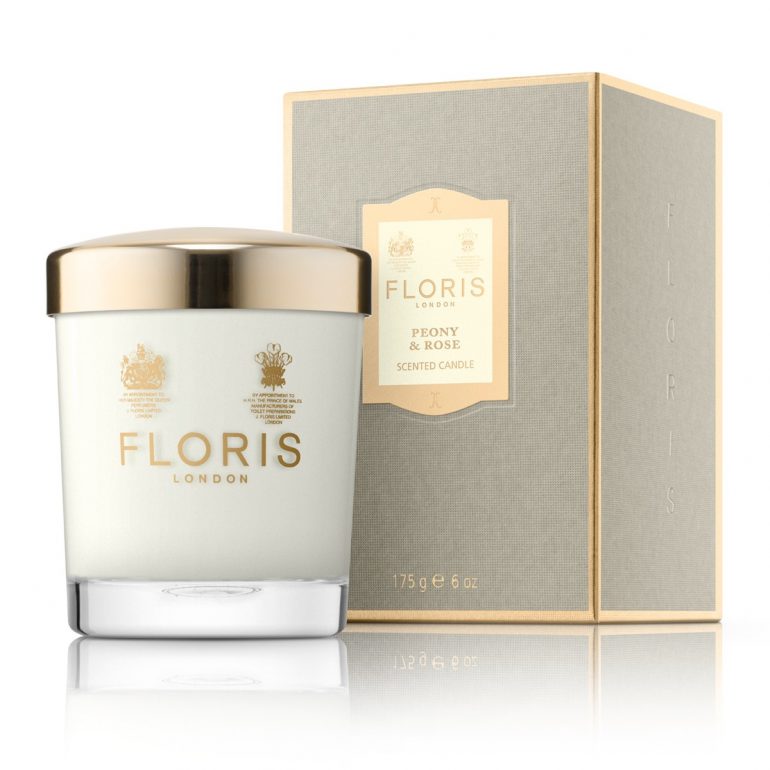 The high level of pure fragrance oils used in these candles ensures a richly scented ambience at home. Each candle is hand poured with blended wax to ensure even burning, which lasts up to 35 hours. There is nothing more frustrating than a candle that doesn't burn equally or one that doesn't give off enough scent. However, this product doesn't show any such flaws. There is also a Room Fragrance that is available with the candle. With a dog and a house rabbit also part of the family, this comes in especially useful as a way of countering any unwanted smells!
I have also found it excellent for scenting some of the dried flower arrangements that I made last autumn with flowers from the garden. They are quite dramatic displays from a visual perspective but they have lacked any scent dimension and it is great to enhance them with this additional sense through the occasional spritz of the room fragrance.
As we move through spring and towards the long summer days, I can't think of a more suitable fragrance for your home than this impressive blend by Floris London.
The scented candles are priced at £40 and the room fragrance is priced at £25. Both are available online at www.florislondon.com or from the store on Jermyn Street.