Drift off into a peaceful sleep with OLVERUM Restful Sleep Pillow Mist
Let's face it, the last few months have been stressful for a lot of people in various ways. Lockdown was a challenge and we are still navigating our way through difficult times as a result of COVID-19. This has led to increased levels of anxiety for many and disrupted sleep patterns. If you have been struggling to sleep well at night, we have discovered a fantastic product that should help you catch up on much-needed zzzs!
Here at The Sloaney, we love products that help you relax and especially anything that helps you get to sleep. Lack of sleep can cause lots of problems and getting enough rest time is very important indeed.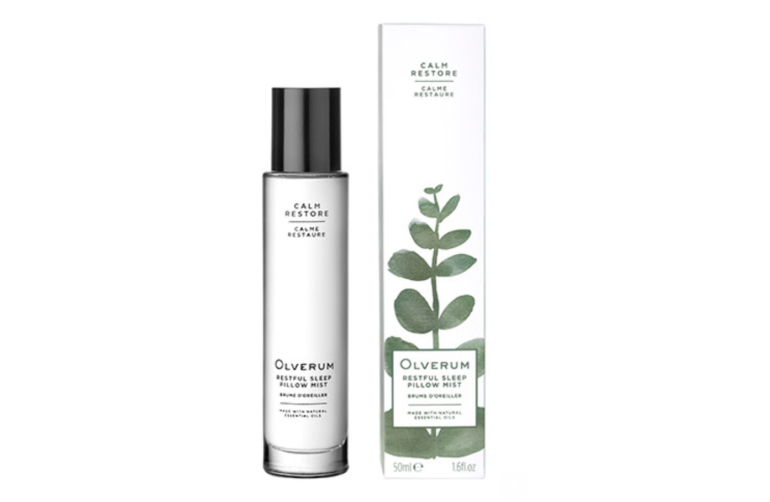 OLVERUM Restful Sleep Pillow Mist is a unique treatment that has been created, not only to help you get to sleep, but also to improve the quality of sleep. All you have to do is spritz your pillow before you get into bed and the aromas will help prepare you for a good night of rest.
The scent is wonderful and it wraps you up in a mist of relaxation. OLVERUM Restful Sleep Pillow Mist contains the highest quality essential oils and botanical extracts and the blend is sensual and luxurious.
Among the ingredients are High Altitude Lavender Oil and Roman Chamomile Oil. There are other oils included too, but these both have a very powerful impact on sleep patterns. This product really does deliver on its promise and it should be an essential part of your bedtime routine if you want to get the best out of your sleep.
OLVERUM Restful Sleep Pillow Mist in a 50ml glass bottle with fine mist spray RRP £25.00 Available at SpaceNK and Olverum.com