Statement lighting by Lasvit: Create a dazzling dining room
Changing the lighting in your home can have a big impact on the overall interior design of your property. Whether you are thinking about changing the position of some lights or simply want to add a creative twist by embracing a unique design, Holloways of Ludlow is a good place to look for inspiration.
In particular, they are proud to showcase the pendant light collection from leading designers, Lasvit who are renowned for transforming glass into light and design experiences. This is done by combining traditional glassblowing techniques with a contemporary edge to provide a striking product.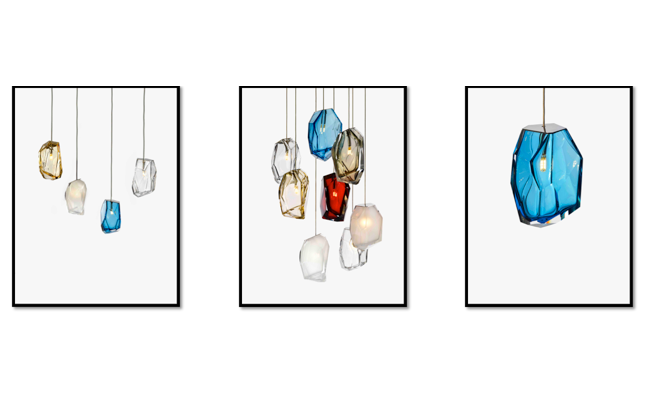 Among our favourite pieces in the Lasvit collection includes the 'Crystal Rock' LED hand-blown pendants designed by Arik Levy that suspend in the air almost like a frozen shooting star. When grouped together as a cluster, this produces a beautiful piece of artwork that will look wonderful as a display over your dining room table. Equally, they work well as standalone lights and while it is a functional piece, it also makes a fabulous statement.
Due to the roughly sculptured edges of the pendants, they create multiple reflections, both inside and on the exterior due to the artisan glass-making process. The cut facets and colour tone also add extra dimensions.
The Crystal Rock range by Lasvit is priced at £936.00 and is available from Holloways of Ludlow at 121 Shepherds Bush Rd, Hammersmith, London W6 7LP