The quest for perfect rest: Memory foam mattresses by Sloane and Sons
By LAURA TOOGOOD
We spend a significant amount of life in bed and these restful hours are so important for health and general wellbeing. Lack of sleep can prove incredibly frustrating and it can cause problems for both our physical health and mental wellbeing.
I used to sleep like a baby. However, as I get older I am finding solid sleep more difficult to achieve. While I am sure that age plays a factor, I have also been reviewing my sleeping environment of late. Blackout blinds help to control light and a cool room is preferable during the evening. A relaxing bath before hopping into bed is also said to ease your mind before you hit the pillow and lavender bath oils can be particularly good for unwinding.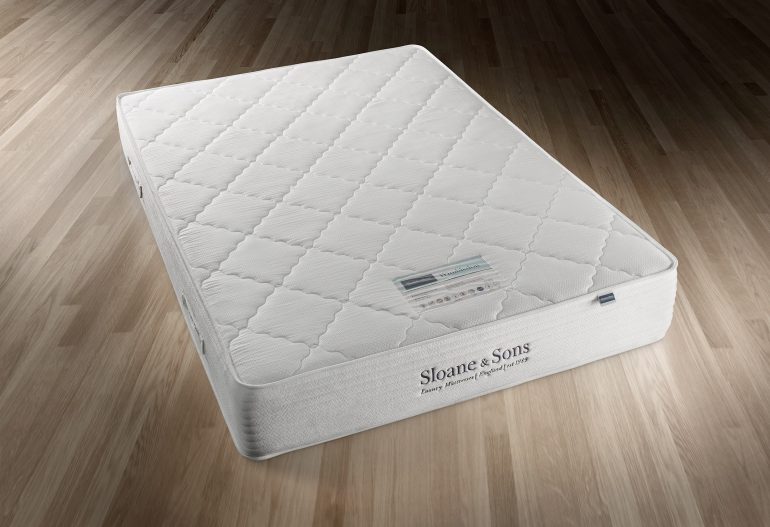 One of the most crucial factors when it comes to getting a good night of sleep is your mattress. This leads me to the fabulous company Sloane and Sons. Apart from seeming like a natural fit with The Sloaney (thanks to the name), this mattress firm is an excellent find if you are looking to update your mattress.
I knew that my old mattress needed replacing but I didn't realise quite how bad it was until I experienced a transformative night of sleep on a Sloane and Sons mattress. I had tried several tactics to extend the lifespan of my previous mattress, including piling it high with various toppers. Although it felt comfortable enough at the time, I was not prepared for the amazing quality of sleep that I would achieve after swapping it over.
The King Size Memory Foam Mattress from Sloane and Sons is incredible. Its responds uniquely to the contours of your body, which means that the mattress molds into a shape that is best suited to your body. You can enjoy excellent support throughout the night and it stops any tossing and turning.
After finding your preferred position, it will wrap you up for the night in a protective environment that encourages solid sleep. The mattress reduces unnecessary movement but if you decide to shift during the night it will also adjust to suit a new position. However, I really noticed that I barely moved from the moment I nodded off and the quality of my sleep was fantastic as a result.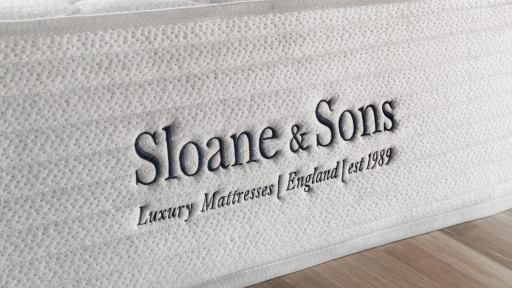 I struggle with back problems at times and this style of mattress is excellent for removing tension from your spine and other joints. The orthopaedic support offered by memory foam mattresses is unparalleled and it helps to prepare your back properly ahead of the next day. I have found that I am better aligned as a result and experiencing less stiffness.
Sloane and Sons have a well-rounded approach to mattress design. The physical aspects are considered a priority but they do not neglect the areas than can help with unwinding from a mental perspective too. The memory foam mattress also has an infusion of aloe vera into the fabric. This is well known for its comforting and healing properties, so it enhances the sleeping environment.
In my search for the perfect night of sleep, I highly recommend considering a Sloane and Sons mattress, particularly the memory foam style. However, if you prefer pocket sprung, this company also has a good selection of these types of mattresses too. Either way, you will find that your quality of sleep is transformed thanks to a company that leaves no stone unturned on the quest for perfect rest.
Find out more about Sloane and Sons mattresses online at www.bedmattress.co.uk or by calling 01283 576 813