The outstanding Miele Scout RX3 HomeVision HD robot vacuum is a game changer for your home
Technology has made a dramatic difference to our lives in so many ways. Although I am generally a forward-thinking adopter of technology, I have always been slightly hesitant when it comes to robotics. This is partly due to my limited knowledge and experience of robotics. However, it seems that I have been seriously missing out and this is especially evident in the world of cleaning.
Miele is a much-loved producer of high-end appliances and the brand has earned a notable reputation for being the best in the business when it comes to luxury domestic products. New to the market is the Miele Scout RX3 HomeVision HD, which is an outstanding robot vacuum cleaner.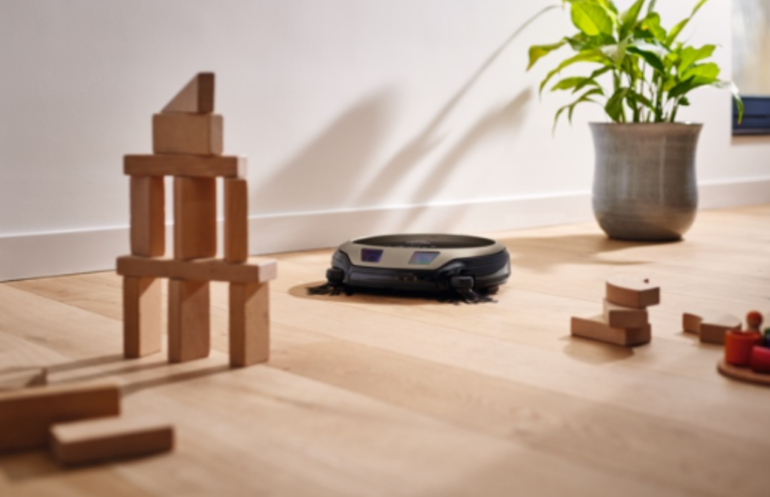 It is fair to say that my own personal circumstances have played a role in my slight scepticism of robotics in the home. I worry whether a robot can perform to the best of its ability in an environment that contains lots of hazards.
With a young family, I have a house that is full of potential obstacles for a robot vacuum cleaner. Living with two children under the age of five, in a largely open-plan living space, means that the floor is frequently littered with toys. It is a constant cycle of picking things up off the floor and that is before we even account for the various dog accessories that are scattered around the place.
In fact, my living space probably provides one of the most rigorous testing landscapes for a robot vacuum cleaner.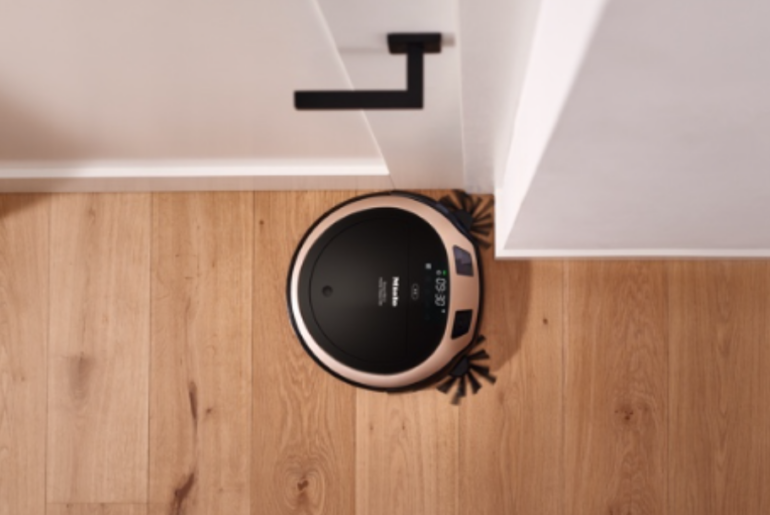 I was surprised and absolutely delighted by the fact that the Miele Scout RX3 HomeVision HD competently navigates these types of challenges with ease. It also makes a considerable difference to the general cleanliness of the floors when you have toddlers and pets sharing the same space.
Our main open plan living area includes a mix of floor types and materials, but the robot moves effortlessly between hard surfaces and softer rugs. It has also been designed to traverse the corners and tricky spaces with great precision and it never gets stuck in an awkward place (there are many of these in our home!). In addition to all the obstacles that it has to navigate, we also have sections of extremely deep carpet in the house. I was impressed with how the robot expertly adjusts to deliver an outstanding result on thick pile carpets, as well as smoother, seamless floors.
By Miele's own admission, the Miele Scout RX3 HomeVision HD model has seen the cleaning performance increased by up to 25%. Other amendments to the model include a completely revamped Smart Home app. The product uses data that it gathers to intelligently steer its way around your home. There are two front cameras and a stereo camera system, which enables it to see objects in 3D and calculate sizes and distances, so that the best coverage can be provided. Furniture and obstacles in its path are detected and reliably avoided and this can even be done completely in the dark.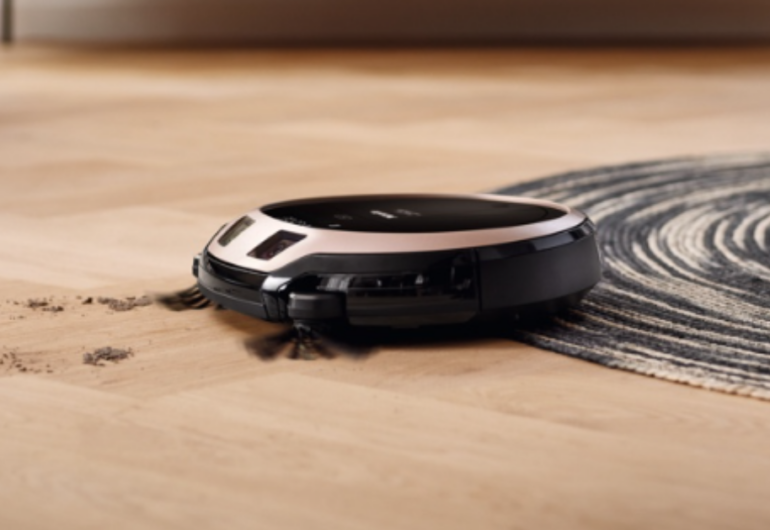 No space is left without due attention and it has been designed so that it can fit underneath chairs and into small spaces. It found its way underneath our highchair with ease and a clever strip prevents it from venturing too close to a perilous step. Miele has further perfected the navigation capabilities of these types of products and the latest improvements include its ultra slim body, which measures just 8.5cm in height.
One of the best features of this product is the self-charging capability. The Scout automatically finds its own way back to the self-charging station, which can be secured to the floor. This means that you never have to worry about charging it up. I have also set it to work while we are out of the house and it will finish up in the charging station when finished. You can check on its progress by signing into the App and watching the cameras.
We have some large spaces that it has to cover and the Miele Scout RX3 HomeVision HD has good power reserves. It offers up to 120 minutes/120 square metres of intense cleaning at a time.
Overall, this product has earned a 10 out of 10 in my eyes. It makes a significant difference to the house in terms of cleanliness and delivers excellent results. It has completely transformed my opinion about robotic cleaning appliances and impresses in all aspects. The children have even given it an affectionate name and it has well and truly become part of the family.
– Laura Toogood
Available exclusively online from Miele, Amazon and John Lewis, there are three models to choose from – Miele Scout RX3 priced at £759 with a 60-minute run time, Miele Scout Runner priced at £799 with 120-minute cleaning power and the flagship Miele Scout RX3 HomeVision HD priced at £859. Customers can also see the new RX3 models at Miele's three Experience Centres based in London, Abingdon and Edinburgh. Discover more: Welcome to Miele – Immer Besser..
---
NEXT UP: Discover garden inspiration for your home at RHS Chelsea Flower Show