How to make the most of your garden this winter
Luigi Pannozzo, director of outdoor shelter specialists Gazeboshop, shares his tips on how to make the most of your garden over winter
---
Gardening has been proven to have a positive effect on our mental health and with so many of us at home for the time being, making the most of the garden can be a great stress reliever.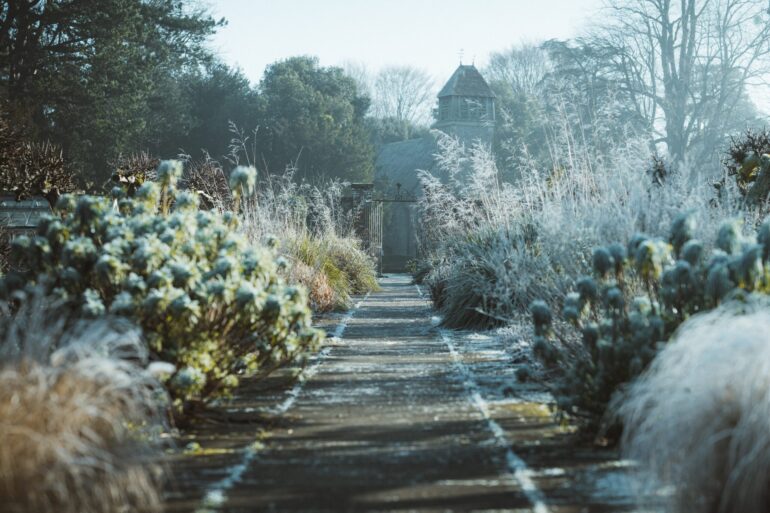 However, our gardens are often overlooked during the colder months of the year. With shorter days and colder, windier weather, the British winter may not seem like the natural time to get outside.
Nevertheless, we can actually make getting out in the garden an enjoyable experience over winter. From planting seeds for the spring to creating a space where we can simply sit and relax, there are lots of ways to make the most of the garden over the next few months.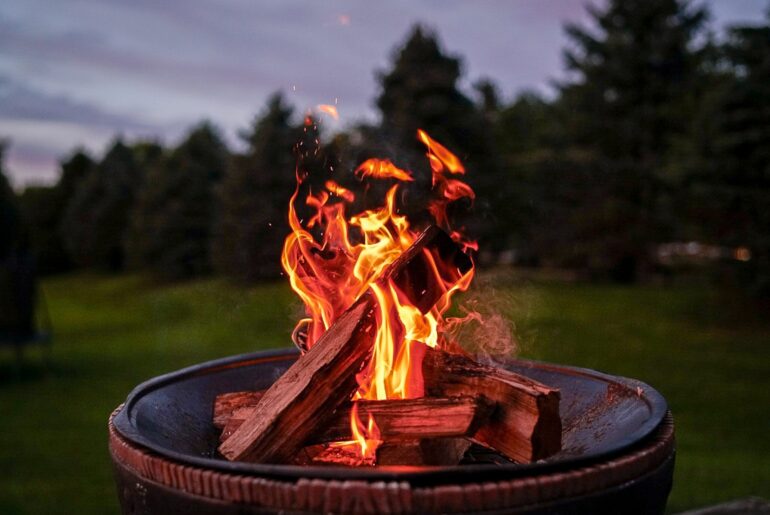 ---
Take the time to redesign your garden
---
Winter can actually be a great time to rethink the layout and design of your garden. We often think of gardens as being full of colourful flowers like hydrangeas, which means we neglect plants that actually thrive in colder conditions.
Hollies and firethorns can give unexpected pops of colour, while also being hardy to frost and snow. Shrubs are also a great plant to have in the garden, as they can be trimmed to your liking while also providing a real focus point by providing a dark contrast to the blue winter skies. Boxwood, for example, can be trimmed into neat hedges or left untrimmed for a natural look.
---
Keep plants sheltered from frost
---
Gardening covers are an essential task for the winter months. It's important to keep our favourite plants protected from frost, and even snow, so they can come back at their best in the spring. Investing in garden plant fleece jackets or sheets can reduce the effects of cold weather and will pay dividends later in the year.
---
Create a covered outdoor seating area
---
With your lawn looking lovely and your plants prepared to thrive, it's time to turn your outdoor space into an enjoyable place to spend time in. As the cold and dark of winter draws in, it's particularly worth putting in a covered, heated seating area for you and your family to enjoy.
You could look at putting in a veranda, but you might find that a less permanent fixture keeps your guests dry and doesn't dominate your garden quite so much. The real choice here is between a gazebo or a marquee depending on the size of your space and your family.
Whatever you do, make sure there's enough warmth and light for you to stay outside once the sun goes down. Patio heaters are a good option for this. Alternatively, you could consider a fire pit – just make sure you don't position the gazebo too close!
---
Have a garden clearout
---
The winter is a great time to clear out plant beds to make space for new plants. Over time our gardens will become covered in dead foliage and plants, which can cover plants and block them from the sun. Not only will this kill the plants, it will also help bugs group in the area.
It's also a good idea to mow your lawn and tidy up borders to prevent any rot spreading. Finally, perforate the soil with a garden fork. This process is known as aeration and its goal is to help nutrients get around to your plants by preventing soil compaction.
---
Try out winter sowing
---
While spring is the most common time for sowing seeds, winter can actually be a great time to get planting ahead of the summer months. Rather than planting seeds directly into the ground, you plant your seeds in miniature greenhouses made from recycled plastic containers such as milk bottles.
You then put these containers into the ground and wait for the seeds to germinate before transferring them to plant pots or plant borders. This can be a really fun activity for the whole family to get involved in, especially for kids who are spending a little too much time on screens over lockdown.