Where do people in the UK visit most frequently in winter?
FEATURED ARTICLE
While it's often overlooked, you really don't have to go abroad to have a nice break — even in the winter. We may inhabit a relatively small island that isn't blessed with the greatest of climates, but if you know where to look, there are some incredible places to visit that will provide just as many beautiful sights and cultural opportunities as anywhere else in Europe – and we've much more to offer than just London and the seaside!
Not just underrated cities, but some of the more rural towns and villages too, the UK is full of hidden gems and gorgeous landscapes, making for an enjoyable and affordable break, which is ideal for those wanting to keep to a budget. Perfect opportunities to have some quality family time — especially if you've young children or older relatives who don't travel as well — they can often be less stressful than getting a flight abroad, with most places only a few hours drive away.
North Yorkshire
There are few places in England that can boast as much natural beauty, historical significance and cultural pursuits as North Yorkshire can. Home to the likes of York, Harrogate, and Knaresborough with the vast escape of the Dales on their doorstep, there's an endless list of things to do and see within the region. Perfect to get out and go for a walk – and extremely dog friendly if that's a concern — you'll be surrounded by fresh, clean air, with the landscape views across the countryside enough to make the trip worthwhile alone.
With all of the Viking architecture and museums to explore in York, the wonderful town centre and local amenities offer a great place to spend your time in. Potter through Harrogate and grasp the chance to take out a small row boat and float around the gorgeous viaduct in Knaresborough. Those are only a small selection of adventures you could be having in what they like to call God's own county.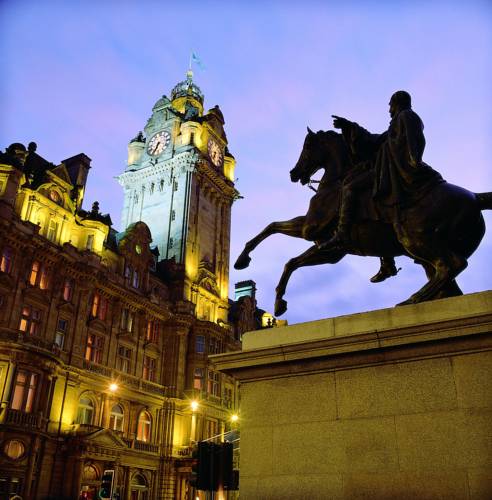 Edinburgh
Often overlooked with London and Dublin usually grabbing the tourism headlines, Edinburgh is a truly breath-taking capital city, and deserves more of a fuss making of it. While most will attempt to go in August while the Fringe Festival is in full swing, or for New Year's to catch Hogmanay in person, there are few cities that are enhanced by the winter weather in the same way Edinburgh is.
Full of history at every turn, offering an incredible array of food and drink options and easily accessible domestically by plane, train or car, it's not only an enjoyable and affordable destination, but a practical one, too. If you're in a relationship looking for a cosy weekend away together or just trying to take your family away somewhere that everybody will get something out of, you needn't look any further than the Scottish capital.