What jewellery should I wear to specific events?
You know what they say – diamonds are a girl's best friend.
But when should we wear diamonds – actually, what jewellery should we wear and when?
From office chic to dinner glam, we're here to give you the rundown on how to work your jewellery no matter the occasion.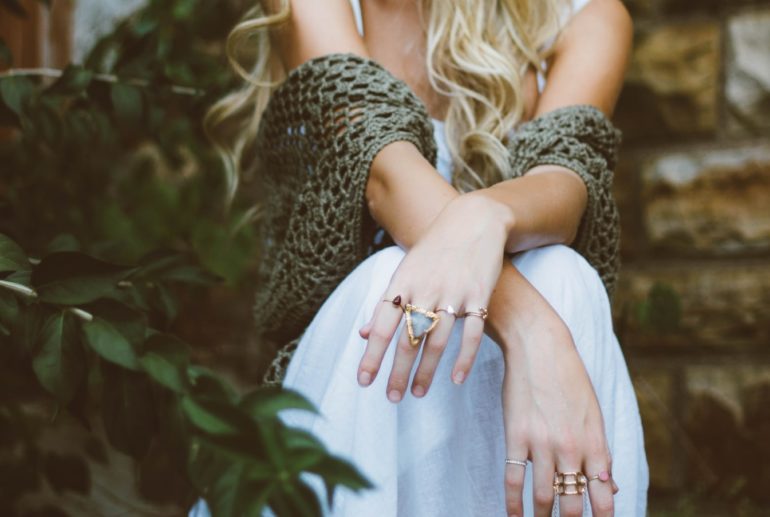 Pretty professionals
Everyone wants to make an impression at work – we just want it to be the right kind.
The way we dress for the working day gives off an impression on the type of employee and colleague we are. Ultimately, when you're accessorising for work, you should keep it along the lines of whatever the dress code is in your office.
Keeping it simple is generally a good rule to follow. Things like understated pieces should be your go-to. Think small hoops or studs and delicate pendants and bracelets.
However, if you work in a more creative sector, you'll probably be able to stretch the boundaries a little more. Layered necklaces and statement earrings can work wonders for an otherwise bland outfit, so try to strike a balance where you can.
Bell of the ball
Finally, a chance to wear those beautiful diamond earrings you've been keeping for a special occasion!
A formal event is a great excuse to wear your finest pieces. For example, a pearl necklace or bracelet gives a touch of elegance to any outfit and is perfect for things like weddings or other black-tie events.
When heading out to a formal celebration its best to live by one rule; less is more. Don't go mad with the accessories, keep it simple and classic. This gives your outfit a demure look that oozes sophistication.
Dinner date dream
Nothing beats the feeling of getting dressed up for dinner. Whether it's with a stranger, a long-term partner or just with your girlfriends, dinner dates are a great excuse to ramp up the accessories.
The best way to plan what you're going to wear is by picturing the setting. For dinner dates, imagine a swanky cocktail bar. Drop earring and bold bangles give a touch of old-time glamour to any outfit. Similarly, try stacking your rings to add that finishing touch.
Party pieces
You've been waiting all week and finally, the weekend is here!
Heading off to a party means you can don your glad rags and go to town on your accessories.
Dramatic items and chunky statement pieces are your best friend as they complement your 'out, out' look. A cocktail ring also adds some much-needed attention to that clutch bag you've been waiting to take out.
Gold has seen a big come back, so maybe try to include this as a theme throughout your outfit. Be careful not to go over the top on the gold, you want to keep it trendy and effortless not garish.
Accessorising is arguably the most fun part of getting dressed. Hopefully, this quick guide has given you some inspiration on how to best wear your jewellery depending on where you're heading to.