Ways to Get Your Home Looking and Feeling Luxurious for Winter
When winter comes around a lot of us spend much more time indoors, given the cold, wet and dark weather that becomes the norm. Many things can fall by the wayside as the chillier conditions are used as an excuse to avoid doing general chores and other tasks. That's why it's so important to start preparing your home for the winter season in advance, as soon as the first signs of autumn start to appear. These are a few ways to do so.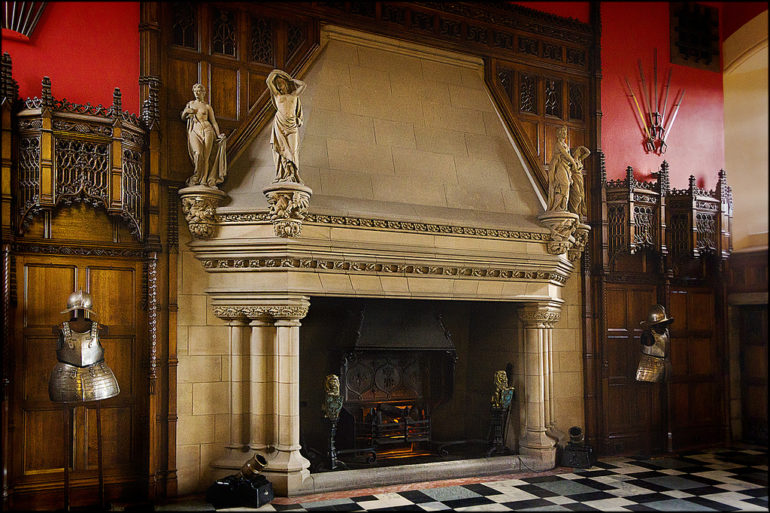 Add Atmospheric Winter Lighting
With a lot less natural light flowing through the windows and plenty of long, dark nights, brightening up your home with lamps and atmospheric lights is essential. Not only will it illuminate your rooms but hopefully it can brighten your mood and form a cosy atmosphere. Installing a dimmer switch for the overhead light in your living room, adding a few low lamps and even switching out the regular bulbs for red and other colours can create a much warmer lighting and feeling.
Prepare Your Garden
You may not think there's much you can do in the garden once the frost hits, but now can be the best time to clear out your flower beds. Get rid of anything that's dead and start planting their replacements, with many bulbs like tulips and daffodils set to bloom well in the spring even when planted in autumn. If you've got a wood burner or working fireplace then you could prepare a log store outside with a few planks of wood and cordless tools. Make sure it's under cover and not too far from your home for fetching logs in during cold weather.
Focus on the Floor
During winter especially, if you have tiled or wooden flooring it can get pretty chilly. A carpet can solve this but if you want to keep the convenience and style of the existing bare floor, simply thrown down some rugs in winter. This will make it warmer on your feet, provide a little insulation and look fantastic. Shaggy sheepskins to thick, patterned wool designs can all be comfortable and easy on the eye.
Introduce Warm Colours
Red, orange and yellow colours will all help your home feel warmer. If you're planning on redecorating then painting a feature wall one of these shades will provide an instant warming effect, or you could paint an entire room. Should you not want to add such a permanent warm touch then choosing furniture covers in these colours, draping a few blankets and throws around or other items that match the style of your home in these colours will be effective.
Get your home looking and feeling warm and wonderful in time for winter.