Tips for restyling your home office
Maybe you work from home or maybe you just like to have a room in your house for getting life admin done. Either way, the way your office is designed can have an impact on how productive you are.
From colour psychology to ergonomic furniture, there are endless things you can work on when restyling your home office. Here are a few things you should think about before you go to town on the redecorating.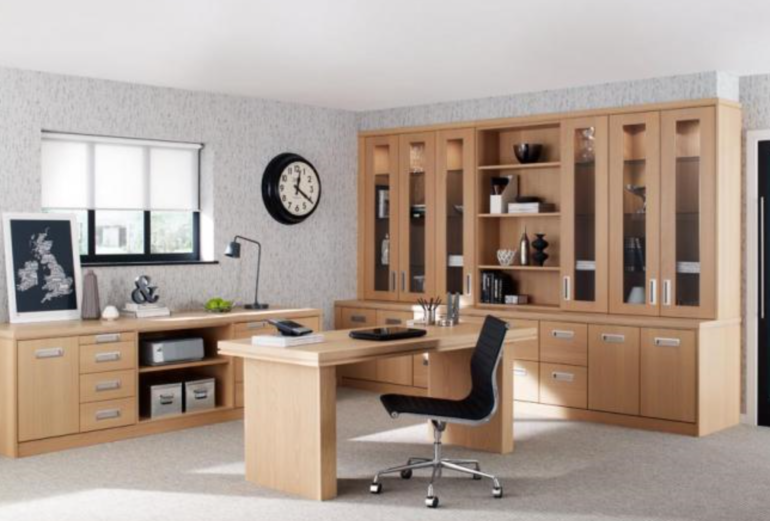 Think about the colour choices
If you're a freelancer and you work from your office daily, it's important to get the colour scheme right.
Ultimately, you want the room to reflect either your business or your working style. If you're a marketing or PR freelancer, you should use invigorating and energising colours such as greens, yellows and oranges. However, if you're a financial consultant, you should look instead to more industrial tones such as navy blues and gunmetal greys.
The colour scheme of the room can play an important role in your productivity, so sit down and really think about what it is that helps you to concentrate.
Look for comfortable furniture
As with any office job, you'll likely be sat down for hours every day. Just because you're at home, you shouldn't skip out on any of the ergonomic furniture you'd find in a commercial space. For example, a properly supported chair and height appropriate screens will stop you from developing to tell-tale signs of desk work.
If you often have people round such as clients or business partners, you might want to consider investing in a sofa or some armchairs for the room too. This gives a more relaxed feel and somewhere for you to share ideas that aren't in a formal sit-down meeting.
Keep things tidy
You'll need somewhere to store all the important paperwork and documents that are associated with being self-employed, which is why storage is so crucial. Any office, no matter how small, needs to have drawers and filing systems to keep things in order.
If you're completely restyling your home office, you might want to think about getting professionals in to fit the whole thing. For example, offices from Hammonds are installed to a high quality and include things like built-in storage to keep your office clutter-free and stylish at the same time.
Let there be light
When you're looking at both paperwork and screens all day, it's no surprise when a headache creeps in. Lighting in your home office is an imperative factor to consider.
Poorly lit rooms not only make it difficult for you to read and concentrate, but they also don't look very inviting either. Instead, ensure to make the most of natural light where you can. Things like mirrors will help to bounce light from the windows to give the illusion of more space. Also, look to things like ceiling lights and desk lamps to keep things bright and airy which will help to keep you focused and awake.
There are plenty of things to think about when you're restyling your home office. From colours to storage, there are certain choices you can make that will help to keep your home office both professional and well designed.