The best destinations for wine tasting connoisseurs
Robbie Fowle, Head of Marketing at travel money providers H&T, shares four luxurious locations for a wine tasting holiday.
What's better than a luxury holiday? A wine-tasting holiday, of course. Not only do you get to spend all day, every day sampling the most delicious vintages right where they were produced, but it's also a fantastic opportunity to brush up on your knowledge and gain a deeper appreciation for wine. Throw in some stunning landscapes and factor in the warm and sunny weather that's often found in the world's best wine regions, and you've got all the ingredients for an unforgettable holiday.
With over 70 wine-producing countries around the world, choosing just one destination can be tricky. To help narrow it down, I've shared my top four regions for a luxury wine tasting holiday.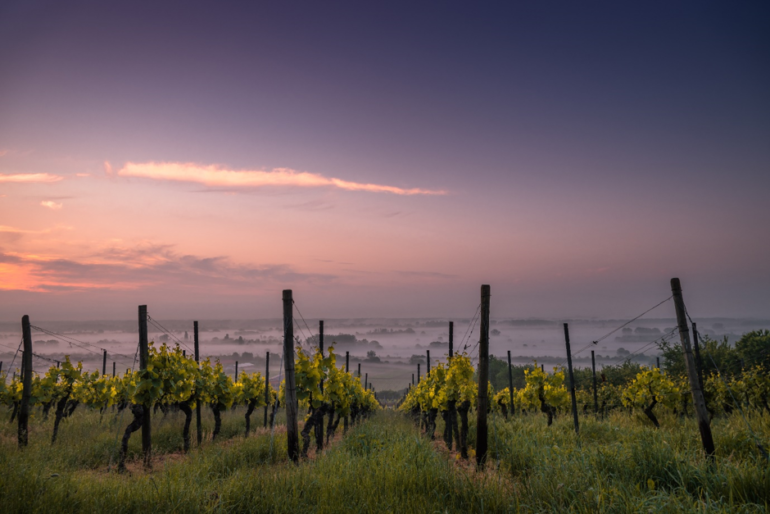 ---
Champagne, France
---
Let's face it — it doesn't get much better than a holiday devoted entirely to drinking champagne. While you can try sparkling wine on almost any wine tasting tour these days, the Champagne region in northern France is still the only place that produces the real deal. The best-known maisons de champagne — like Ruinart, Moët & Chandon, and Taittinger — are all must-visits, particularly Veuve Cliquot, which sits on top of extensive cellars bathed in a natural orange-yellow glow (like the label of their famous champagne). You'll definitely want to stop off at a few lesser known champagne houses, too, where you'll receive a friendly welcome and get a chance to sample some unique cuvées that you won't find anywhere else.
When you're not sipping the finest fizz at the world's most renowned champagne houses, you can spend some time exploring the region's incredible historic architecture, including Notre Dame de Reims, a breath-taking gothic cathedral. Add in the rolling hills, picturesque towns and villages, and great restaurants and boutique hotels, and you've got all the ingredients you need for a truly incredible wine tour. I recommend visiting the area in the Autumn, when the vineyards turn a stunning burnished golden red.
---
Douro Valley, Portugal
---
While the major wine-producing regions, like Bordeaux and the Loire Valley, are famous for a reason, sometimes it's nice to get off the beaten track — especially because you can avoid the hordes of tourists that descend on the more traditional destinations during high season. While Portugal might not seem like an obvious choice for a wine tour, the Douro Valley has been a wine-producing region for over 2000 years, and the area is often hailed as one of Europe's most underrated wine regions. The local quintas (wine houses) are most famous for port wine, so you can expect to try lots of this throughout your trip.
The region is a treat for the eyes as well as the palette. Thousands of years of intensive viticulture have shaped the valley into a stunning landscape over the years, with miles of lush vineyards lining the steep hillsides on either side of the winding Douro river. The scenery is best viewed from the river, so be sure to take a traditional rabelo boat tour at some point during your trip. The river is also a great spot for paddle boarding if you'd like to add a bit of adventure to your trip.
---
Yarra Valley, Victoria, Australia
---
Home to over 80 wineries, the Yarra Valley is a wine lover's paradise. Located just an hour away from Melbourne, the region is best known for producing chardonnay, sparkling, and pinot noir wines, although it's possible to find some more unusual styles — like nebbiolo and gamay — in some vineyards, too. The region is also a fantastic spot for foodies, with lots of fine dining restaurants littered across the Valley, including a few located at the wineries themselves.
While the climate is on the cooler side for Australia, it does get warm in the summer, so it's a great option if you're looking for a wine-tasting holiday that will let you escape the grisly British winter. The lush green scenery is stunning, and the best way to see it is from above, so book in for an early morning hot air balloon ride during your trip. There are also plenty of opportunities to see some Australian wildlife in the nearby national parks, like kangaroos, platypuses, and lyrebirds — you certainly don't get that in the south of France!
---
Napa Valley, California, USA
---
The ruggedly beautiful Napa Valley in Sacramento, California, offers a unique experience for wine connoisseurs. With 138 square kilometres of hillside vineyards across several different climate regions, the valley provides the ideal terroir for a wide variety of different grape varieties. That means, during a visit to the Napa Valley, you can expect to sample a huge selection of wines, from cabernet and pinot noir to chardonnay and sauvignon blanc. Many of the best Napa vintages never make it as far as Britain, so a trip out to California really is the best way to enjoy the finest that the region has to offer.
The whole region revolves around wine, meaning you can be sure you're in for an intensive experience that's really focused on the good stuff. And we haven't even started on the California weather, gorgeous scenery, and huge selection of luxurious high-end hotels and ranches on offer. It also has more Michelin-starred restaurants per capita than any other wine-producing region in the world, so there's certainly plenty of good food to enjoy with all that vino.
If you're looking for a wine-fuelled luxury getaway this year, the four destinations I've shared above offer the full package, including sun, scenery, great food, and of course lots of delicious vintages to sample. Take your pick!