Secure Your Place As Cheeseboard Champion This Christmas
---
December is a month of non-stop partying with massive meals often at the centre of the celebrations, so it's no wonder we're already counting down the days until Christmas. And what better represents these two luxuries than a festive cheeseboard? Though we enjoy cheese, no matter what time of year it is, the neverending dinners and drinks mean that this indulgence is far more frequent at Christmastime. If you're hosting a yuletide get-together, your guests will be grateful if a cheeseboard is on the agenda.
As there are so many types of cheese, there's no right way to create a cheeseboard. All that freedom may be fun, but it also makes the process harder—especially when you have drinks and other courses to think about as well. Not sure where to start? Follow these tips to become a cheeseboard champion this Christmas.
What should be on my cheeseboard?
First thing's first: resist the urge to pile all of your favourite cheeses onto one platter. When it comes to putting a cheeseboard together, less is definitely more. Too many competing flavours and textures will only overwhelm the palette, so limit your selection to three or four complementary kinds. A failsafe cheeseboard combination generally includes:
One hard cheese
One soft cheese
One blue cheese
This is why brie, cheddar and stilton are so popular, as this trio ticks all the boxes. Even if you do decide to follow this template, it's easy to be a little more adventurous with your choices. For instance, you could treat your guests to British artisan cheeses with similar characteristics, like Tunworth instead of brie, Burt's Blue in place of stilton, and upgrading your usual cheddar with Mrs Kirkham's Lancashire.
If you're keen to try something new this Christmas, why not include a goat's or sheep's cheese like Manchego or Roquefort? Nutty options like Gouda or Gruyère will pair perfectly with any sweet fruits you serve on your cheeseboard. However, with so many possible varieties and combinations to choose from, a little help from the experts might give you more confidence in your final decision. Go to a cheesemonger to talk through your preferences or, for a fuss-free alternative, visit an online seller. The Cheese Geek, for example, offers dedicated Christmas cheese packages which are sure to go down a storm during your festive frivolities.
Don't forget to also serve up a few accompaniments like meats, fruit, jams, chutneys, crackers or bread. Though the cheese is the main attraction, these little details will make for a more interesting meal, and help you create an elegant-looking spread.
How should I present my Christmas cheeseboard?
As the centrepiece of your dining table, ensure your cheeseboard looks the part. Scroll through the thousands of examples on Instagram, and you'll see that you need to do much more than merely spread each component evenly.
Leave plenty of space around each cheese.
Arrange the cheeses based on contrasting colours. For instance, an orange Red Leicester will pop alongside a paler, white variety.
Cut hard cheeses into triangular slices or small cubes.
Serve soft cheeses whole—except goat's cheese, which you should slice into discs after chilling.
Add a selection of biscuits and crackers in different sizes, shapes and textures.
Spread your accompaniments throughout the board, filling in smaller gaps with nuts like cashews and almonds.
Present jams and chutneys in ramekins rather than jars.
What should I serve to drink?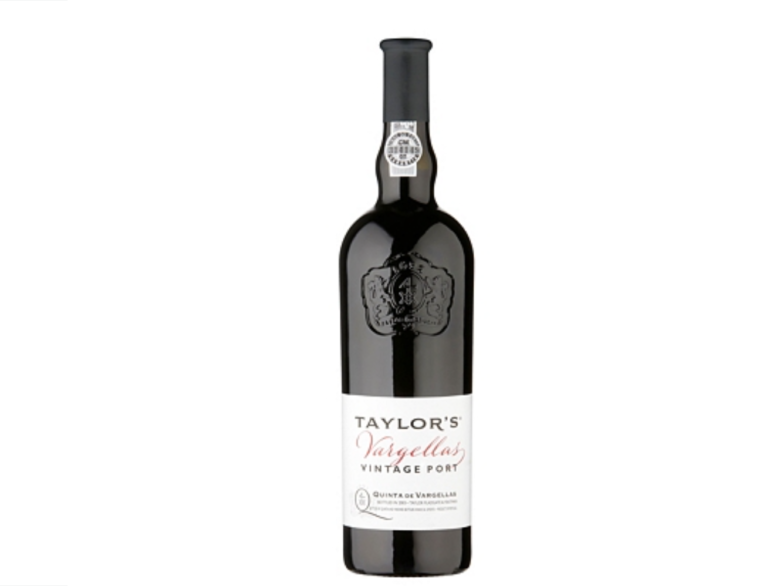 Port is probably a drink you barely touch for most of the year, but it's a classic Christmas tipple—especially when cheese is involved. Its sweetness makes it very easy to drink, but as it's so rich, you and your guests would only need small servings. The bottle you pick will depend on the cheeses you've selected. For instance, Tawny Ports work best with tangy flavours, while vintage port's like Taylor's Quinta de Vargellas taste beautiful alongside blue cheeses like Gorgonzola.
You could also explore Madeira and Sherry wines, other sweet concoctions often enjoyed over yuletide. If you don't have much of a sweet tooth, you don't need to choose fortified or dessert wine. A regular bottle of red or white will still make a perfect pairing. According to Master Sommelier Gerard Basset, the first thing you need to decide is "Whether you want to give the lead role to the wine or to the cheese." As he explained to Decanter: "If it's the cheese, pick a wine with less character that will just complement it in the background. If you want the wine to be the star, go easy on the forcefulness of the cheese." He suggests rich, dry whites or light to medium-bodied reds for hard cheeses, acidic wines to tackle the high-fat content in soft ones, and insists that sweet wines are a "classic match" for blues.